49-euro ticket: consumer advocates demand a guarantee gameandnews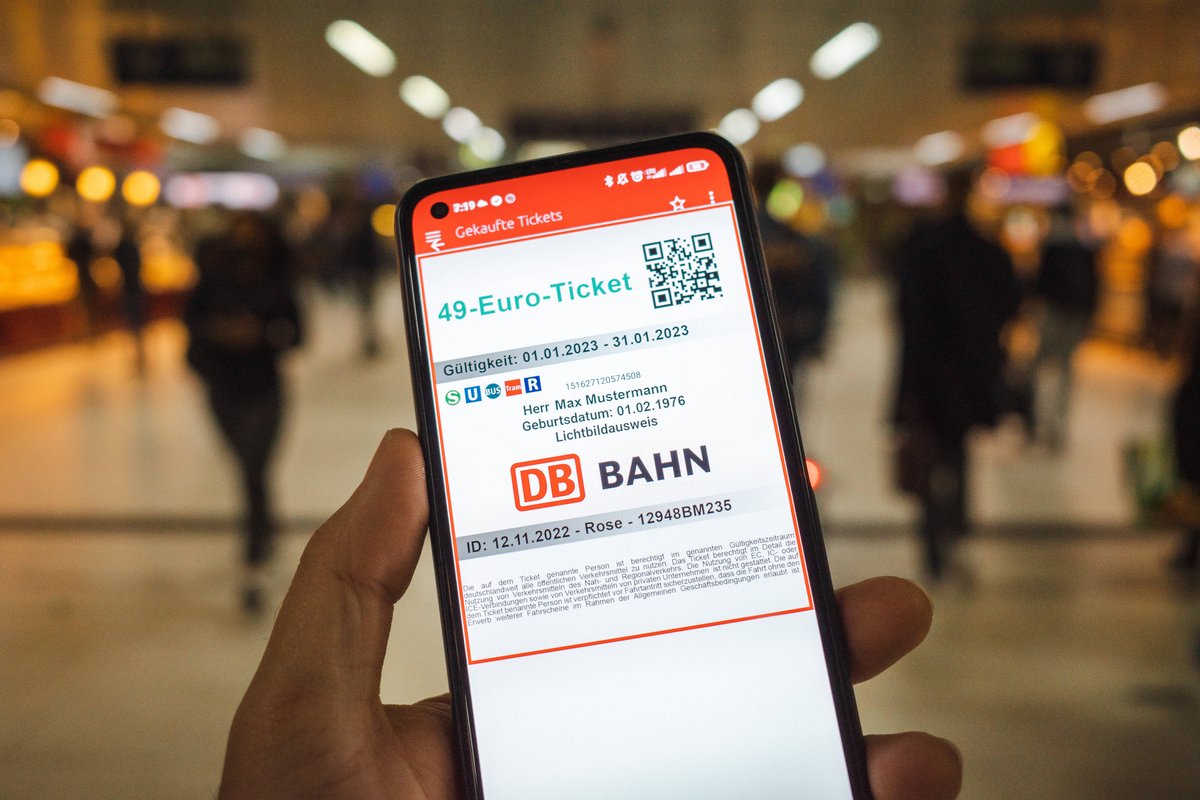 The success of the Deutschlandticket stands and falls with the price: the ticket for local and regional transport will cost 49 euros a month – at least in the first year. After that, bus and train drivers could have to dig deeper into their pockets. Consumer advocates are now opposing this and are demanding a price guarantee.
It is no coincidence that those responsible in politics and transport companies are talking about the Germany ticket and not the 49-euro ticket. The latter has its price invariably in its name, while the Germany ticket can be any more expensive. It is already apparent that this will happen. Exactly against the consumer advocates but make mobile.
Consumer advocates are calling for a price guarantee until the end of 2025
Marion Jungbluth, mobility expert at the Federal Association of Consumer Advice Centers, calls for "a binding commitment from the federal and state governments that the Ticket price of 49 euros per month will remain stable until the end of 2025."Because until then, the financing of the 49-euro ticket is secured, Jungbluth told the dpa.
The consumer advocate does not believe in annual price adjustments. That would be a devastating signal. Rather, consumers who are now faced with the decision to switch their existing subscription to the Deutschlandticket would need one reliable price statement (Source: hot).
There is still no draft law for the Deutschlandticket. Recently, however, requests for changes from the federal states have become known. They want to set the price for the local and regional transport ticket every year.
In addition to the 49-euro ticket, there are other innovations this year:
Digital compulsion for the 49-euro ticket disturbs senior citizens' associations
In addition to the price, the digital requirement is also a point of contention with the Deutschlandticket. Seniors' associations in particular are opposed to the fact that the 49-euro ticket should only be offered in digital form after the transition phase. On the other hand, they will "go on the barricades", according to Dr. Reinhard Bauer, Chairman of the Munich Senior Advisory Board.