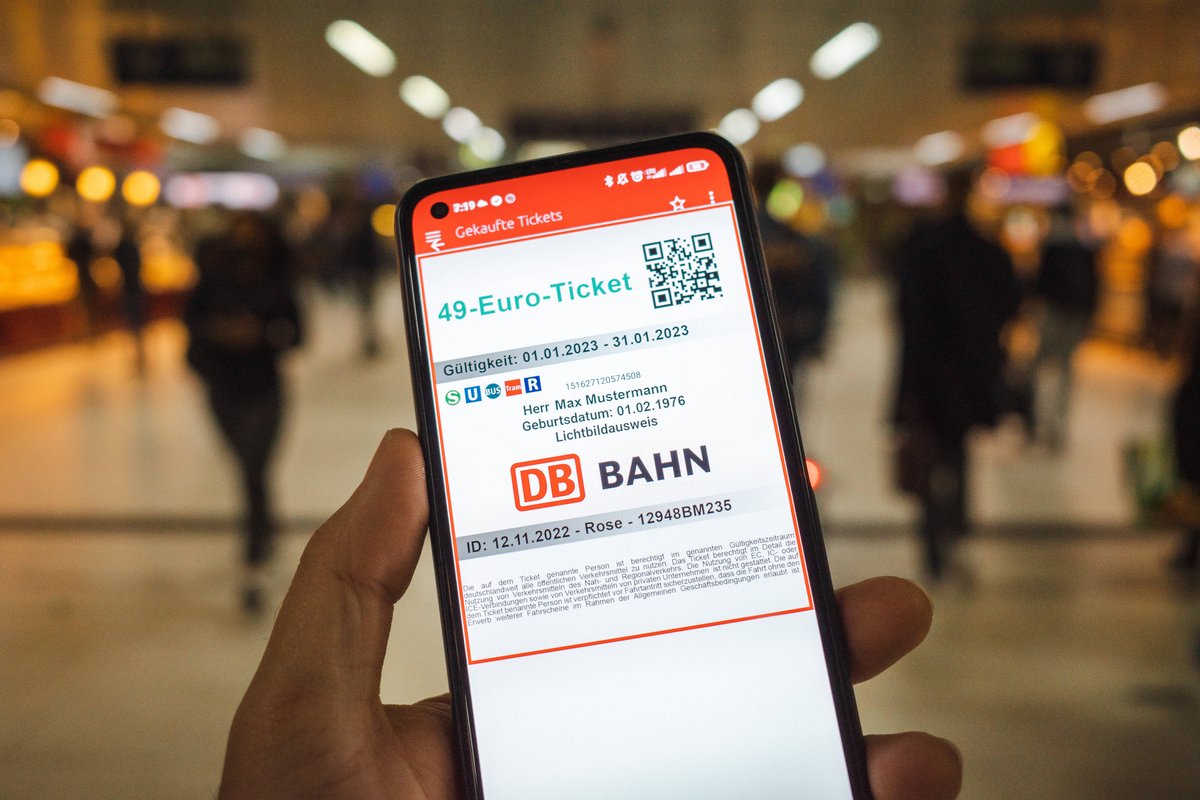 The 49-euro ticket is on the home stretch: the starting signal for the cheap ticket will be given on May 1st. However, changes are still possible. One of them wants to reach Saxony and offer the Deutschlandticket for millions of Germans at a discount – nationwide.
The Germany ticket is no longer a price hit like the 9-euro ticket used to be. Saxony also knows this and wants to take the lead for all federal states to ensure that in a first step students get a discount.
Saxony wants discounted Germany tickets for students
He must be 10 percent, said the Saxon Transport Minister Martin Dulig. The goal is one Discounted Germany ticket as a "big semester ticket" to offer. The federal government, which bears half the costs for the Deutschlandticket, has not yet given its approval. Discussions with the federal government will take place next week (source: Media Service Saxony). There are currently around 3 million students in Germany.
According to Dulig, however, this is only a bridge solution anyway, until there is a nationwide uniform social ticket give. This is supposed for Pupils, trainees, students and seniors are valid. In the coming months you will talk to the federal government about the introduction.
"But now the Germany ticket must first be introduced so that we can determine the real costs and then sit down with the federal government and the transport providers about further benefits," said the SPD politician.
In Hesse and Lower Saxony, among other places, cheaper versions of the 49-euro ticket are planned, for example for low earners or schoolchildren. In contrast to the advance of Saxony, these are national solutions.
Saving with your cell phone can be very easy:
49-euro ticket: Flixbus boss also demands long-distance buses
It is also still unclear whether long-distance buses will also be part of the 49-euro ticket. Flixbus boss Schwämmlein recently campaigned for this. Otherwise there is a risk of a massive dismantling of the route network, which could affect 150 German cities.