5 good reasons in March gameandnews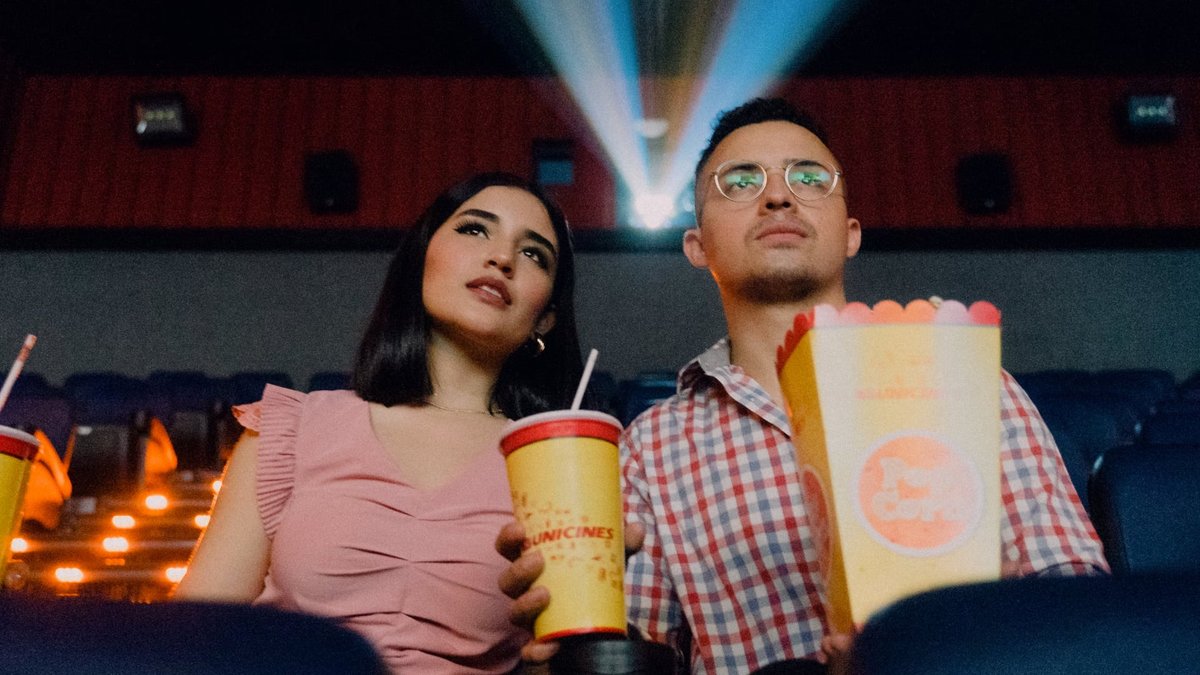 Everyone sits in front of the TV and whiles away the time with Netflix, Disney+ and Co. Really everyone? No, real film fans have long since rediscovered the cinema for themselves and will now find what they are looking for, especially in March – 5 really good films that are only shown in cinemas.
Off to the cinema: break for Disney+, Netflix and Co.
We have largely left the pandemic behind us and every month the cinema is again delivering a whole series of films that are worth watching. You don't necessarily have to be entertained by Netflix, Disney+, Amazon Prime Video and Co. at home.
That's why we now have from the large selection of films that will start in March 5 top-class entertainment pearls selected, which we are particularly looking forward to:
Creed III – Rocky's Legacy: As of March 2, 2023
Killmonger meets Kang the Conqueror?! Wrong film universe, but they are definitely part of Creed III Marvel stars Michael B. Jordan and Jonathan Majors and Tessa Thompson (known as Valkyrie in the MCU) is back as well. Anyone who knows and loves the Creed series simply has to go to the cinema.
65: As of March 9, 2023
Already has one, if not the shortest, movie title this month. Adam Driver crashes on a cryptic planet in this sci-fi thriller and finds he's not alone there. From the creators of "A Quiet Place" – we expect perfect high tension.
Shazam! Fury of the Gods: Coming March 16, 2023
Probably the funniest DC superhero film enters the second round. Of course, Zachary Levi is back at the start as Billy Batson aka Shazam. This time, however, two well-known women are joining them – Helen Mirren as Hespera and Lucy Liu as Calypso.
John Wick: Chapter 4: Out March 23, 2023
It is now Keanu Reeves' fourth appearance as Jonathan "John" Wick and he should be powerful again Property damage and personal injury care for. But the villains certainly don't deserve it any other way. Action cinema straight out of a picture book with wonderful choreography.
Dungeons & Dragons: Honor Among Thieves: As of March 30, 2023
The well-known role-playing game as a film? Why not, even if it's more classic video games that find their way onto the big screen. In the mystical world, a thief and a group of adventurers embark on an epic quest to find a lost relic. Among other things Chris Pineknown from Star Trek and the last two Wonder Woman films.
The bottom line: Rarely have there been so many potential blockbusters as in the next few weeks. The cinema March really has it all. If you haven't yet discovered the right movie for you in our recommendations, you should check out our colleagues from kino.de the entire cinema program look at.
Don't want to miss any more news about technology, games and pop culture? No current tests and guides? Then follow us
Facebook
or Twitter.