7 games fans have made incredible things out of gameandnews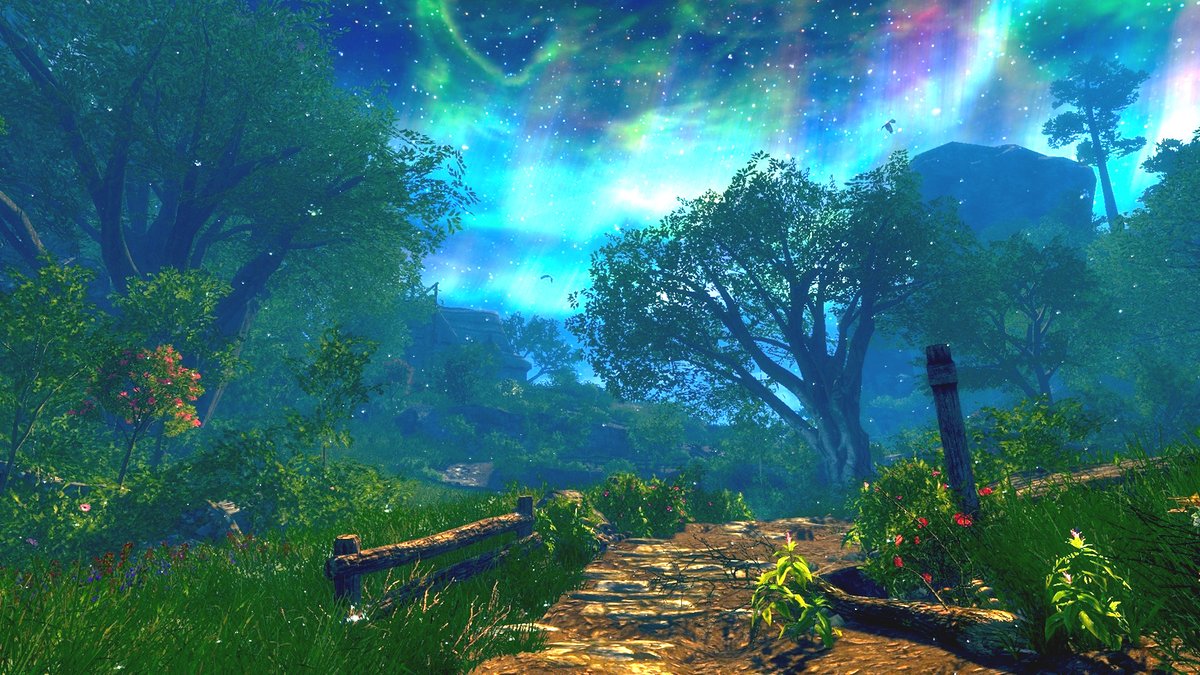 No one should underestimate the passion of fans, as several games prove. We show you 7 franchises that not only benefit immensely from fans, but were even saved by them in some cases.
Developers are less and less able or willing to fulfill the wishes of the fans that they actually call out loud. Players actually come less and less often complete on the market – less and less work is being done to strengthen a tight-knit community.
Everything that is wrong in the video game industry cannot be fully enumerated with ten fingers. But the solution to a few problems is now offered by fans themselves: by taking on broken games, producing new parts for abandoned classics or even conjuring up their very own games from the framework of others who suddenly do everything right. Modders and enthusiastic communities are taking over developers' jobs, and they're doing it more and more often better.
We show you some incredible projects that talented fans have used to save entire franchises.
Where's the new The Elder Scrolls?!
Fans have been waiting for The Elder Scrolls 6 for more than 11 years, and while the community has still didn't manage to simply develop the sixth part himself, there is Enderal: A 100-hour open-world game developed by fans and modders on the Skyrim engine, which some players even rate better than Skyrim itself. From my own experience I can say: Enderal is exactly what Skyrim fans needed during these 10 years of waiting. It's a cure-all for cravings for the next installment – and this entirely unique world and story will engulf you if you love TES.
Enderal is free on Steam, but you need Skyrim in your library to run it.
When is the Half Life Remake coming?
Well, when is there going to be at least a Half-Life remake if not Half-Life 3? Here, too, fans and modders did not rely on the developer and simply created their own remastered: Black Mesa is Half-Life 1, only it looks better and sends the game into the new generation. The remastered is so good it's made its own game on Steam and has garnered top ratings from major gaming magazines. Impressive!
You can buy Black Mesa on Steam.
When is the Morrowind Remake coming?
Bethesda isn't bothering with TES6, nor with a remake of the most popular installment in The Elder Scrolls series: Morrowind. But no problem, because fans and modders are now so familiar with the Skyrim engine that they take the scepter in their hands: Skywind, for example, is a gigantic project in which the Morrowind community is brought back to life with the TES 5 engine calls. The remake already looks wonderful and should appear as a separate game, similar to Enderal. By the way: Skyblivion is already being developed. From the fans, of course.
Take a look at Skywind:
It's still alive!
In case you didn't know, the very first part of Far Cry is still alive. While developer Ubisoft has shut down all support after 17 years, there is still a single, huge multiplayer server on which the welded shooter community cavorts. Do you remember the good old days with pleasure? Then visit the server LRv3 itself.
You can also play Silent Hill 2 without a PS2
For quite a few people, Silent Hill 2 is still the best horror game ever made. With its exactly 20 years under its belt, it shouldn't be that easy to play – although there is actually an official remastered by the developer. However, this has some problems and bad improvementswhich deprive new players in particular of the brilliance of the original.
In short, you should actually play the original Silent Hill 2 on the PS2 to get the full experience. However, only the remastered is available on PC – and that's why the community got together and fixed the bugs of the PC version with mods. The most important thing: With the mods and help you can even play SH2 with the controller.
You must own Silent Hill 2 Remastered for PC, but it's easier than getting hold of the PS2 original. Thank you community!
Install the community's Silent Hill 2 Enhanced Edition here.
24 year old game still alive
Ultima Online is hardly known today, but – like the entire Ultima series – it is one of the role-playing icons of the past. In fact, the online part was so popular that it is still played on private servers today. What makes Ultima Online so special? Aside from the graphics, there is no game that comes close to its complexity after Ultima Online. Except maybe EVE Online.
In Ultima Online, all players on a server are on a gigantic world: Here you can not only experience adventures, but also practice a number of professions and build your own houses and and and. The game options allow each server to found its own community in which you – should you want to – simply become the best blacksmith in the world. Your forged weapons then bear your name and you sell them to other players.
How can you play the PT demo?
Despite its brevity, Hideo Kojima's horror game demo Silent Hills (short: PT) turned out to be one of the best shockers of all time. But being able to play it is not that easy: Shortly after its release, the PS4 exclusive title was removed from the PlayStation Network because Konami and developer Kojima ended their cooperation.
But that's not the end of PT: die-hard fans, modders and indie developers have released a whole series of PT remakes on the PC. There are now so many that we could write a separate article for them.
Fans save their gaming favorites all the time: New games in particular usually get several mods from fans that only take care of bugs and errors in the game. True to the motto: If the developer can't do it, we'll do it ourselves! Another impressive example of fan initiative is without question Skyrim: equipped with mods, you can shape the game according to your wishes. By the way, we have collected the best and most impressive mods for you.
It is certainly only a matter of time before communities create their very own games – similar to Enderal or Skywind. The good thing is that fans are much more inclined to listen to other fans and bring out the games that the communities really want.