9 top features that make PS5 and Xbox Series really next-gen gameandnews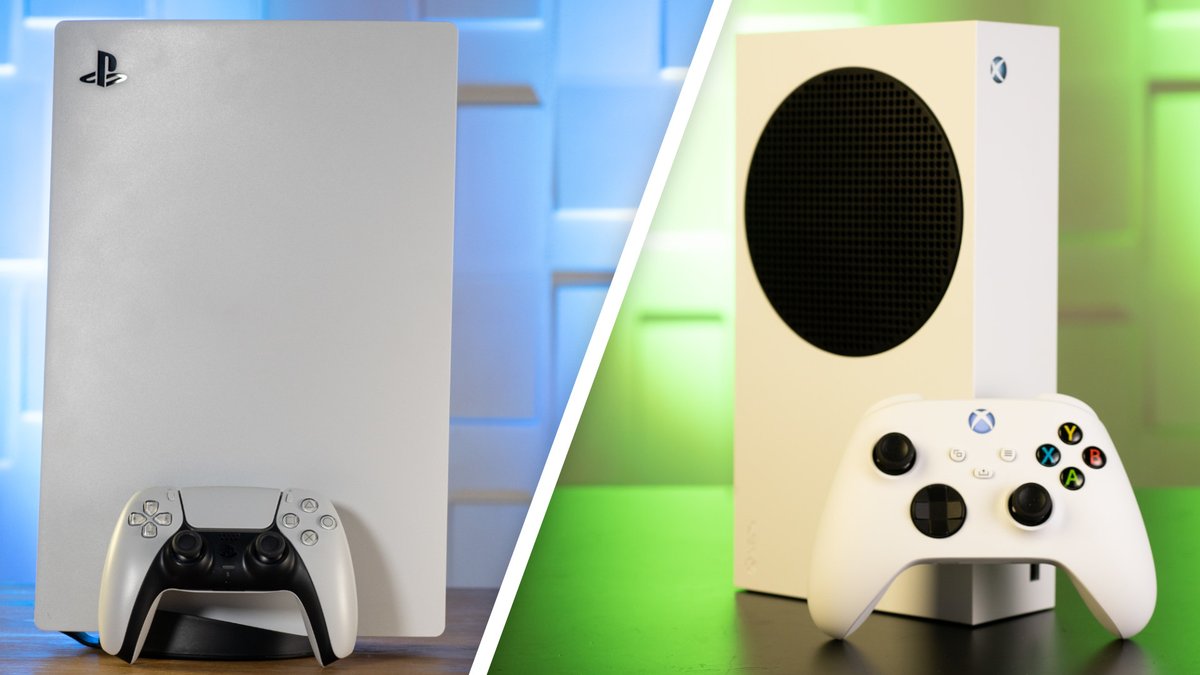 PS5 and Xbox Series X|S have been on the market for more than two years. Nevertheless, a large part of the players is still holding on to the last-gen consoles. Among other things, because of the lack of availability of the PS5. That's a shame because the new consoles offer some real top features.
PS5 & Xbox Series X|S: These are the best new features
Since November 2020, Xbox Series X|S and PS5 are finally available in stores. A lot has changed compared to the last generation.
The new consoles are not only significantly more powerful, but have also received numerous new features. Some of them make the heart of every gamer beat faster – and we have summarized them for you!
Coming to both PS5 and Xbox Series X|S Instead of a normal hard drive, an extremely fast SSD is used. Gone are the days of loading up your Assassin's Creed: Valhalla save and filing your taxes before the loading bar finally hits its target. Games start faster, cutscenes flow seamlessly into gameplay.
Further to the topic: PS5 memory expansion: Install SSD in PlayStation 5 – this is how it works

In addition, the SSD has another advantage: Thanks to faster access times, data no longer has to be installed twice or three times on the system – this also saves storage space in the end.
PC gamers have known it for years, now console gamers can finally benefit from it too: Play at 120 FPS. Anyone who owns a suitable gaming monitor or television with 120 Hz support will never want to do without the feature after trying it out for the first time. Games not only appear smoother, but also much more responsive. You can particularly benefit from this in fast first-person shooters like Call of Duty: Vanguard.
If you don't just get your console to play the new FIFA on it, you'll want to play more than one game per session. The problem at hand: Switching between games often takes several minutes. After all, you have to finish one game and then start the other game – that's annoying!
However, Xbox Series X|S are changing that. Thanks to the quick resume feature, up to 6 games can be kept warm there. In the end, this means that if you want to switch between several games that have already been started, you don't have to start the corresponding ones first – they continue to run in the background. Switching between the individual games takes just a few seconds.
Microsoft is ahead of the competition here. The PS5 does not (yet) offer such a feature.
While the Xbox One could already play more than 600 games from the original Xbox and the Xbox 360, Sony is finally following suit – albeit less extensively. Because the PlayStation 5 will also run PS4 games – but there are some exceptions. Nevertheless, a step in the right direction, which should still put a few euros in the pockets of many players if they sell their old console without a care.
Not only visually Sony and Microsoft will up the ante with the new consoles, there will also be improvements in terms of sound. For example, Sony relies on a dedicated hardware solution called Tempest 3D AudioTech in the PS5, which can calculate up to 5,000 different sound sources simultaneously. This should benefit both the immersion and the more precise localization of sound sources.
The Xbox Series X|S also masters 3D audiobut relies on the already established spatial audio, which will be further expanded.
The Microsoft consoles support Dolby Atmos, while this is only the case on the PS5 when playing Blurays.
If the refresh rate of your screen and FPS in the game do not match, visible tearing (image tearing) can occur, especially with horizontal camera pans. The picture looks restless. But that will soon be over – at least if you own a suitable television and one of the next-gen consoles. The two Microsoft consoles have supported VRR (Variable Refresh Rate) since their release. Sony finally submitted support for the PS5 in one of the last updates.
But what exactly does VRR bring? The technology ensures that your TV's refresh rate adapts to the FPS of your game. The result: finally no more tearing – a dream!
Thanks to an official video from Sony, we now know: The PS5 is an ingenious console for hobbyists! It can be dismantled into its individual parts in just a few simple steps. You can even leave most of the hardware untouched for memory expansion. This ease of use was already there on the PS4. Nice to see Sony continuing this tradition with the PS5.
Thanks to Share Play, PS4 players can already watch their friends play – they just can't play it themselves yet. That changes with the PS5. Here you can easily follow your friend's gameplay thanks to a special PiP mode as a small video feed in the top corner above your game.
You can see what the whole thing looks like in action in the video from 06:20 minutes.
Finally, we'll look at an interesting new feature on the PS5 controller: haptic feedback. While the previous rumble motors of the past controller generations were a bit coarse, that should change with the new model.
The controller can distinguish whether you are bumping into another player in FIFA or driving against a wall at 180 km/h. The intensity and localization of the vibrations should be greatly diversified – and that only benefits your gaming experience in the end.