A model causes a big surprise at Apple gameandnews
Apple is usually used to success, and yet one variant of the iPhone 14 series has so far turned out to be more of a flop than a resounding success. But on closer inspection, this model surprises in the end with the numbers.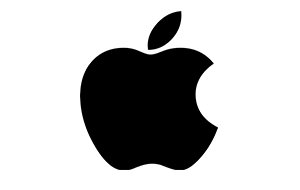 The previous feedback on the iPhone 14 Plus was very subdued, because with the relatively small price difference to the not much expensive iPhone 14 Pro, the professional model ended up winning more buyers. That's certainly not what Apple had in mind when they first offered the regular iPhone model with a larger screen.
After all: iPhone 14 Plus more successful than iPhone 13 mini
So is the iPhone 14 a total flop? The latest delivery figures for the various iPhone displays tend to show one slightly different picture (Source: DSCC via MacRumors).
The truth: Although the iPhone 14 is still by far the least popular variant of all 4 models (only 11 percent share), the sales figures are ultimately higher than for the iPhone 13 mini in the respective comparison period. Specifically, the key values ​​for iPhone 14 Plus a whopping 59 percent higher than iPhone 13 mini.
Apple's current iPhone series and the differences:
Ergo: Apple's decision Instead of a direct successor to the small iPhone 13 (5.4 inch) mini, it was better to send a larger standard model, the iPhone 14 Plus (6.7 inch), into the race absolutely correct exposed.
The iPhone 14 Plus may be a disappointment when compared to its siblings, but when compared head-to-head with the iPhone 13 mini, it emerges as the winner. So Apple actually did everything right and backed the right horse.
Customers still buy more Pro models
But the numbers reveal another unmistakable secret. The iPhone 14 model series should therefore sell 2 percentage points better than the iPhone 13. But that the two Pro variants account for a higher share. The share of the two standard versions, on the other hand, has fallen.
This could change with the iPhone 15. Its two standard models will become more attractive again, among other things, due to the expected "Dynamic Island" in the display and a larger price gap to the Pro models, which is rumored to be larger.
Don't want to miss any more news about technology, games and pop culture? No current tests and guides? Then follow us
Facebook
or Twitter.