A rethink is finally taking place gameandnews
Today, Netflix relies mostly on self-produced series and films. But this exclusivity is only partly voluntary, because the streaming provider often has no other choice. This could change again soon. Why am I of this opinion? Find out now in the current weekend column at GIGA.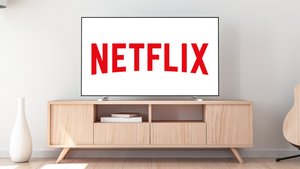 The content produced by Netflix itself often shines more through mass than through class. This used to be different, because the streaming service bought and obtained the corresponding streaming rights from the film studios. But they no longer necessarily release and market the films and series rather on their own streaming platforms– above all Disney and most recently Paramount.
Netflix no longer alone: ​​film studios in direct marketing
For customers a rather humble situation. Anyone who has subscribed to Netflix and wants to see the latest Marvel film, for example, must now also have a subscription to Disney+. It's just stupid when Spider-Man plays the main role, because then he belongs to Sony and is running somewhere else.
And the latest Star Trek series? You still have to have Paramount+ in your portfolio. Not to mention the colorful all sorts of things on Sky, Apple TV+ and Co. And then the German landscape of private broadcasters also picks out the pearls, for example the wonderful DC series "Peacemaker" runs exclusively in this country only on RTL+.
Would have shown on Netflix earlier, but now only runs on Paramount+:
Bottom line: if you want to enjoy the diversity of the streaming landscape, has to pay for several services these days. Quite expensive, as colleagues have calculated elsewhere. Not everyone can or wants to afford this. If possible, you sometimes use limited subscriptions that end after a month. See everything at once? Forget it! Who wants and can afford that?
The customer obviously loses. But does this mean that the rights holders are winning with what feels like thousands of streaming services? Not necessarily. Because such a fragmented market cannot really be economical with the modest number of subscribers. The providers then have to raise the prices and do so, but this probably doesn't help either.
My thoughts for the weekend: The column aims to provide food for thought and reflect on the week's "news flood" towards the end. A small selection of previous articles in the column:
Return of the license model?
If Disney is already considering returning to the licensing business in order to get a green foothold, how are absolute niche providers like Paramount+ doing? The can and will never do business successfullyif they only want to offer the content exclusively via their own channels.
Another film studio recognized this right from the start. To date, Sony does not have its own streaming service. The reason is simple: in the end, more money can be earned through licensing and marketing is more flexible. Whoever bids more gets the bid. An early "devaluation" such as on Disney+ just a few weeks after the theatrical release does not take place.
I'm sure: Paramount will soon find out too and will probably be one of the first providers who will soon shut down his streaming service again.
In my view, consolidation in the streaming business is slow but unstoppable. In the end, a maximum of three or four providers will survive. Disney+ and Amazon Prime Video are doing it on their own. Maybe Netflix too, but could be a good takeover candidate for Apple if they want to grow out of the "hobby" Apple TV+ and invest real money. You'll see about the rest.
In the end, this means that Streaming customers will probably be able to see more licensed titles again and are no longer forced to subscribe to other streaming services. A happy development, I think.
Don't want to miss any more news about technology, games and pop culture? No current tests and guides? Then follow us
Facebook
or Twitter.