A special wireless controller for the PlayStation 5 is the subject of quite a bit of ridicule and nasty comments on Reddit right now. We summarize why the premium controller has such a bad standing with fans.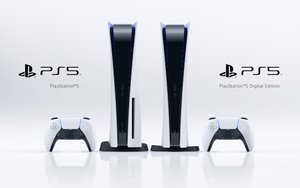 The outrageously expensive world of controllers
Controllers are now more than just a way to control your own character. You are a status symbol! They come in a variety of colors, configurations, and most importantly, price ranges. Although they all end up doing the same thing!
For example, Microsoft has been successfully selling the Xbox Elite Wireless Controller Series 2 for a number of years, which has a proud price of around 160 euros. For comparison: a regular Xbox controller costs around 50 euros.
However, Sony's controller counterpart, the DualSense Edge wireless controller for the PlayStation 5, is even more expensive. The premium controller costs a staggering EUR 239.99! However, the limit has not yet been reached.
Razer, for example, charges for that Wolverine V2 Pro, a dedicated PS5 controller also sanctioned by Sony, unbelievable 299.99 euros.
The absurd price, especially in comparison to the competition, annoys many users, who are now commenting loudly on Reddit:
Reddit mocks the premium controller
Razer is known to be quite expensive, comparable to Apple in the smartphone sector, but users are still appalled by the high price. The controller even costs "only" 249. 99 US dollars in the USA. This currently corresponds to almost 235 euros.
While half complain about Razer's pricing policy, the other half just makes fun of it via the outrageously expensive controller.
"This is just crazy. No controller is worth 38.46 Big Macs!" (Reddit user: MochiSauce101)

"The controller injects G Fuel directly into your Razer gamer gloves. It's for real gamers." (Reddit user: hakusblade)

"It's Razer. $50 for the controller, $200 for the tag." (Reddit user: Kaimana-808)
In the thread can also be found a few harder gags at the expense of the controller, but you should take a look for yourself. Provided you are fluent in the English language.
Either way. Almost 300 euros for a controller is pretty crazy. Even if you take into account all the possibilities and settings of the controller.