Aldi will soon be selling a 55-inch QLED TV with Android TV at a top price gameandnews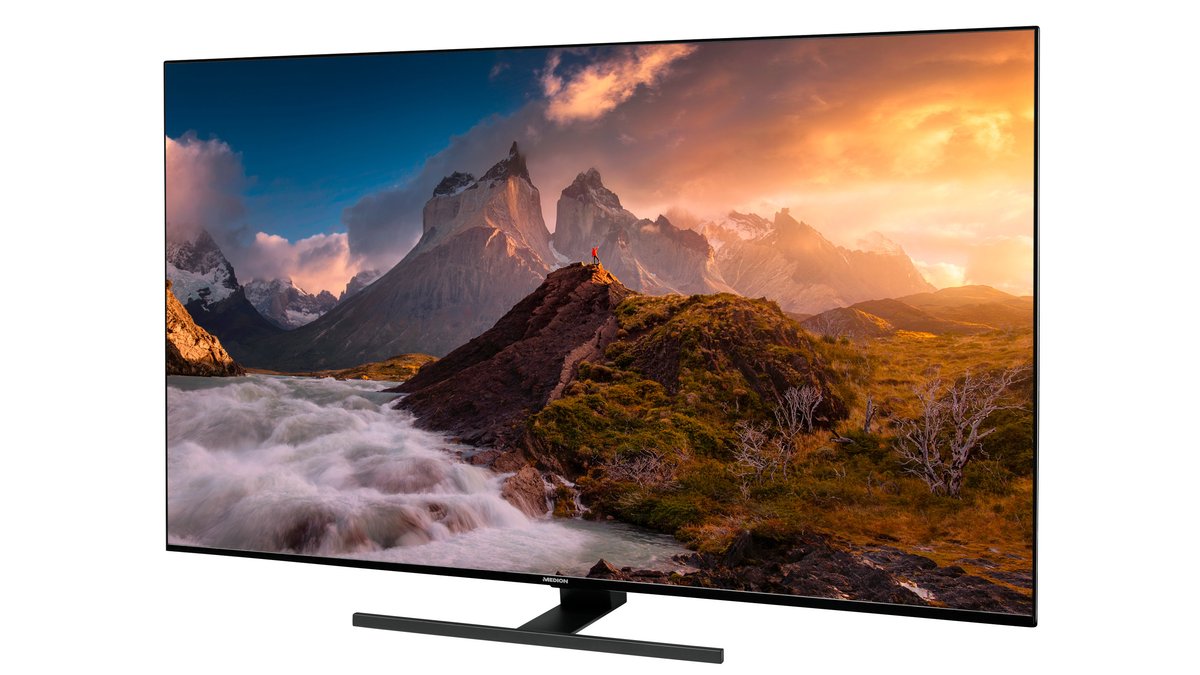 If you want to treat yourself to a good and cheap television, then you should take a look at Aldi's online shop next week. A Medion TV with 55 inches and QLED technology is sold there at a really attractive price.
Aldi sells QLED televisions for 399 euros
Aldi occasionally has really good offers in its online shop. From March 20th you will find the Medion Life X15549 for 399 euros on offer (look at Aldi). There are also shipping costs, but the price is really strong. You get a 55-inch TV with QLED technology and Android TV as the operating system, so you are very free with apps and streaming services.
The price of 399 euros is very good, because alternatives cost almost 500 euros (see Amazon). So Aldi clearly undercuts other offers. You don't have to accept compromises in terms of equipment. you get one 4K TV with QLED technology, which ensures a beautiful presentation of the content. There are all common connections like 3x HDMI and a triple tuner available. So you can connect consoles and watch classic television.
Android TV turns the Medion TV into a powerful smart TV. Do you have Access to the Google Play Store ecosystem and thus not only all common streaming services, but also other apps that you can use directly on the television. That alone ensures that this TV is future-proof.
The Medion television is presented in detail in the video:
For whom is it worth buying the Medion TV?
Basically for everyone who is looking for a versatile 55-inch TV that offers a slightly better picture quality than other cheap TVs thanks to QLED technology. All sorts of standards are supported, such as HDR, and you can hang up the TV if necessary. The remote control even supports voice control via Google Assistant. For the price of 399 euros, this is a really good deal.