Amazon Prime Video: The 13 best anime in the stream gameandnews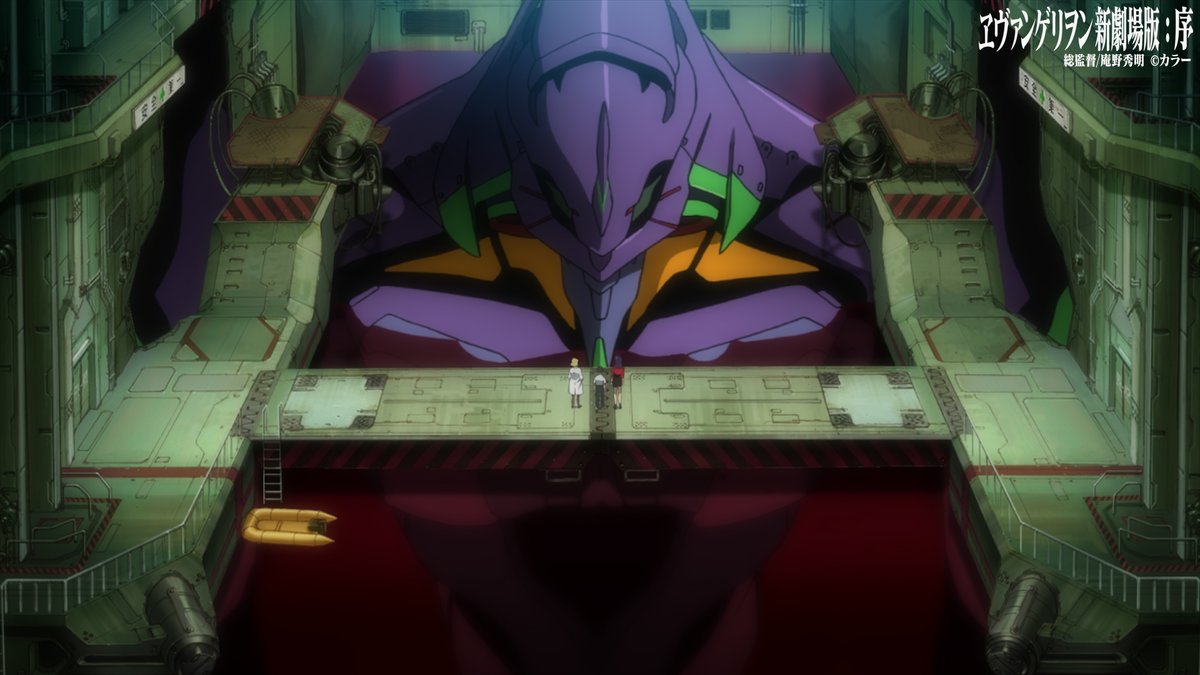 Amazon Prime Video has not necessarily been the first choice for anime fans for a long time – but the offer is now quite impressive. If you have Amazon Prime membership, you can watch many animes at no additional cost. So that you can concentrate on the essentials right away, we have selected the 13 best animated films from Japan that are currently available on Amazon Prime.
When it comes to anime, Amazon can't quite keep up with the competition from Netflix or special anime streaming services – nevertheless, there are enough series and films of Japanese animation that are worth recommending. On Amazon Prime Video there are novelties as OmU, some well-known favorites and also absolute genre classics.
The best anime series and movies on Amazon Prime
For real otaku and users of streaming portals such as Crunchyroll, WAKANIM & Co., Amazon's range is of course fairly manageable. The big advantage for Prime customers: many animes are included in the Prime offer and can be viewed with the streaming flat rate at no extra cost. Anime newcomers in particular should be busy here for many hours.
We separated the wheat from the chaff and show you which Amazon animes you should take a closer look at. Overall, we picked the 13 best anime series and movies. You will certainly find some well-known names among them, but Amazon also has newer animes in their program that you should definitely check out!
"Nadia – The Secret of Blue Water" or "The Power of the Magic Stone" uses Jules Verne's "20,000 Leagues Under the Sea" as a basis and tells the story of the unlikely duo of the acrobat Nadia and the inventor Jean. After initial turbulence, the young couple embarks on a journey to find Nadia's original home and uncover the secret of her mysterious locket.
29-year-old Satoru Fujinuma seems like a rather under-average guy – but fate has special plans for him. To prevent tragedy, Satoru is repeatedly sent back in time in "Erased". But which tragedy he should prevent and how he does it, he has to find out for himself every time. The cause of a person's death is sometimes just a few minutes, other times many years in the past, so that Satoru can suddenly be transported back to his childhood without much clue.
Ash Lynx lives in New York and is the leader of a street gang. As he dies, one of his gang's victims whispers an address and the words "Banana Fish" to him – the same words his disabled brother repeats over and over again. An accident?
With the film series "Rebuild of Evangelion" the cult anime "Neon Genesis Evangelion" has been completely retold, expanded and given a completely new ending. The four films "EVANGELION:1.11 YOU ARE (NOT) ALONE.", "EVANGELION:2.22 YOU CAN (NOT) ADVANCE.", "EVANGELION:3.33 YOU CAN (NOT) REDO." and "EVANGELION:3.0+1.01 THRICE UPON A TIME" was created like the original series under Hideaki Anno and can be recommended for Evangelion newcomers as well as fans.
The experienced editor Araki is working on what will probably be his last dictionary called "The Great Passage". As he is rapidly approaching retirement, he is looking for a suitable successor. He's convinced that clumsy sales rep Mitusya Majime should take on the job, but Majime isn't sure he can live up to expectations.
Ichiro Inuyashiki is an ordinary, middle-aged man who spends his working days in an office and has family problems. But "Inuyashiki Last Hero" is anything but a slice-of-life anime: Shortly after he found out that he was terminally ill, a UFO crashed nearby, whereupon his body went through a transformation and he is now about almost has unlimited powers.
In "Iroduku: The World in Colors", the grandmother of the color-blind and emotionless Hitomi Tsukishiro sends her granddaughter back in time – to the year 2018. Here she is supposed to get to know a different side of life with her grandmother, who is now the same age, and her friends.
When Iori Kitahara goes to university, he stays in Izu, in his uncle's dive shop, the "Grand Blue". He is already looking forward to student life in the raging surf, the blazing sun and his sweet cousin. In fact, Iori expects a bunch of burly guys playing strip-rock-paper-scissors, and eventually he becomes a member of Peek-a-Boo, the university's diving club. (Text: Amazon)
"Lady Oscar" can ride, fight and is a rather strange young lady for the 18th century. At 14 she joins the army and from then on is supposed to defend the young Marie-Antoinette. The anime classic from 1980 already showed that girls can have adventures and don't always have to be princesses.
In 2199 humanity faces annihilation. The Gamilas, an alien empire, have rendered the earth uninhabitable and driven the nations underground. The last hope: Iscanderian technology that would make Earth habitable again and open a gateway to outer space! In "Star Blazers 2199" the former warship "Yamato" embarks on a perilous journey. (Text: Amazon)
It's the end of the millennium. In "Vinland Saga" the people of the extremely strong, boundlessly cruel Vikings appear everywhere. Thorfinn, son of the strongest of their warriors, whose life has been spent on the battlefield since he was a child, is drawn to the fabled continent of Vinland. This is the saga of a true warrior in an age of great upheaval. (Text: Amazon)
In "After the Rain," 17-year-old Akira Tachibana was the ace of the track club until an injury forced her to stop running. 45-year-old Masami Kondo, on the other hand, had to give up his dreams. He is the boss of the restaurant "Garden" where Akira works. Akira and Masami find themselves at a crossroads in their lives until they suddenly become intertwined. (Text: Amazon)
What if the characters from stories and tales had lives of their own and suddenly entered the real world? That's what Re:CREATORS is all about – an anime that's as gripping as it is deep.