Amazon sells Stream Deck with 6 customizable buttons at the best price gameandnews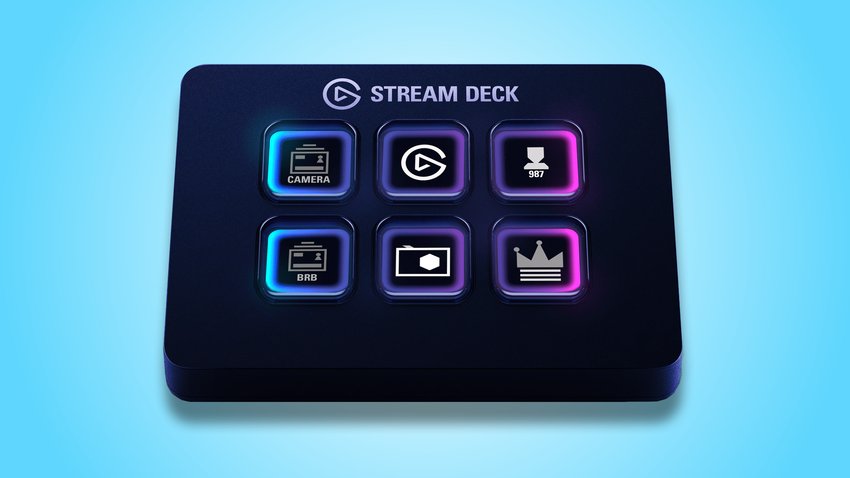 ---
For passionate PC users and gamers who spend a lot of time optimizing their devices and adapting them to their needs, Amazon has just launched the perfect extension to simplify PC control at the best price ever with the Stream Deck Mini. We have the details for you.
Elgato Stream Deck Mini at the lowest price on Amazon
The Elgato Stream Deck Mini is a compact controller designed for PC users and gamers. It has six buttons with their own LC displays that you can program with different actions. These actions can be, for example, opening applications, starting programs or running macros. You can get the device for 59.99 euros including shipping on Amazon (see offer on Amazon). The price comparison shows that you have to shell out at least 64 euros at other retailers, so you get a good saving here. This model has never been cheaper.
What does Elgato's compact studio controller offer you?
How can the Elgato Stream Deck Mini improve your PC experience? The Elgato Stream Deck Mini offers many benefits that can enhance your PC experience. Here are the most important ones:
Improved controls: With the Stream Deck Mini, you can perform various actions with just one button press, without having to take your focus off the game or work. This means you can work faster and more efficiently. You can program different buttons with different actions to optimize your work or gaming experience.
Easy setup: The Stream Deck Mini is easy to set up and use. All you have to do is download the software, program the buttons with the actions you want, and connect the device to your computer. Each button can be assigned its own image or symbol, which is shown on the buttons' integrated LC displays. The Stream Deck is also Mac compatible.
Around 26,000 customers have left their rating on Amazon and awarded an extremely good 4.8 out of 5 stars. Above all, they are praised easy setupthe high quality and good software to customize the commands and buttons. The Elgato Stream Deck Mini is therefore a useful device for any PC user or gamer who wants to improve their PC experience. With just six buttons, you can perform many actions that will help you work or play faster and more efficiently. Therefore, you should not miss the current Amazon offer.
Don't want to miss any more news about technology, games and pop culture? No current tests and guides? Then follow us
Facebook
or Twitter.