Annoying problem can be solved easily gameandnews
Samsung launched the Galaxy S23 smartphones some time ago and is enjoying great success with it. But some users are not so happy with their devices because there are various problems. You can solve at least one of them in an unconventional way until Samsung fixes the problem itself.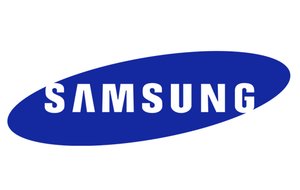 Fix WiFi problems of the Samsung Galaxy S23
Since the Samsung Galaxy S23 (test), S23 Plus and S23 Ultra have been on the market, new problems have kept popping up. For example with Android Auto or the S Pen on the Ultra model. Problems with the WLAN are also reported more frequently. Samsung is said to be working on solutions to the errors, but that often doesn't happen as quickly as hoped. Especially that WiFi problem is annoying.
The Samsung cell phones regularly lose the connection and switch to the mobile network. To re-establish the connection, you have to switch the WLAN off and on again. That's pretty annoying. But there is a temporary solution, but it may not make sense for everyone. Because you have to Disable Wi-Fi 6 (Source: SamMobile).
It seems that Samsung has unusual problems with the latest Wi-Fi 6 standard in the Galaxy S23 smartphones. There are various positive reports that the WLAN problem after the Turn off Wi-Fi 6 on the router is no longer available. So if you have WiFi problems with your Galaxy S23 smartphone, you can try this tip. The Ultra model in particular should be affected. But again, not everyone has the issues as Wi-Fi 6 isn't that widespread yet.
In the video we present the Samsung Galaxy S23 Ultra:
The disadvantages of the solution
The disadvantage of this procedure is that after you turn off Wi-Fi 6 on your router, you have to live with a weaker Wi-Fi for all other devices. If you have already switched a lot to the latest WLAN standard, then this solution should not be worthwhile. In that case you should rather wait for an update from Samsung.
Don't want to miss any more news about technology, games and pop culture? No current tests and guides? Then follow us
Facebook
or Twitter.