Users of an Apple device can now install numerous updates for iPhone, iPad, Mac and Co., because iOS 16.4 and other updates are available. If you have a PS5, you will also be happy about the support of an important accessory.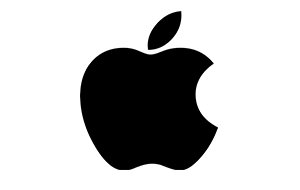 March 28 update: In the last few hours, Apple has put on a veritable fireworks display of updates, because iPhone, iPad, Mac, Apple TV and Apple Watch users can now update their devices to the latest system version. Apple thus provides iOS 16.4, iPadOS 16.4, macOS 13.3, tvOS 16.4 and watchOS 9.4 available for download and installation.
If you own a PlayStation 5, Apple is hiding a particularly sweet surprise for you. From now on he can PlayStation 5 DualSense Edge Wireless Controller can be connected to the iPhone, iPad, Mac or Apple TV. The prerequisite for this are the corresponding system updates (source: MacRumors).
Of course, Apple users can also buy a PS5 controller directly for gaming fun without owning the associated PS5. Cost about 70 euros (view at Amazon).
Original article:
If Apple den "Release Candidate" released for an update in progress, it can only mean that release is imminent. In the current case, you can expect the release of iOS 16.4 for the iPhone and iPadOS 16.4 for the iPad next week at the latest.
iOS 16.4 for the iPhone: Release will follow next week at the latest
In concrete terms, it should Tuesday March 28th is probably the latest date for a release of iOS 16.4 be. At this point in time, the release of "Apple Music Classical", the new streaming app for classical music from the iPhone manufacturer, is due. The app still runs on iOS 15.4, but a joint release would be absolutely typical for Apple.
We already reported on the numerous innovations and improvements in another article on iOS 16.4. However, in the "Release Candidate" of iOS 16.4 there are still two hints of new hardware hidden in the code.
Hidden in the code: clues about new Apple headphones
So are the iPhone update so far unknown AirPods with model number A3048 mentionedalso a new charging case with the number A2968 is mentioned (source: @aaronp613). Actually, new models for Apple's product cycle would still be too early, so there is an assumption in the room. It may be an updated model that finally uses USB-C instead of Lightning.
A new Plus model of Beats Studio Buds is also mentioned:
But the AirPods aren't the only headphones from Apple hiding within iOS 16.4. The editors of 9to5Mac Notes on new Beats earphones. Specifically, it should be about the Beats Studio Buds+ act. An improved variant of the model originally launched in 2021. Instead of a proprietary Beats chip, the Plus version should finally get a real Apple chip.
As a result, the new "Beats Studio Buds+" should be as easy to use as AirPods – the keyword being automatic device switching and more. A date for the release of the new headphones is not yet known.
Don't want to miss any more news about technology, games and pop culture? No current tests and guides? Then follow us
Facebook
or Twitter.