Apple is still holding back the best technology gameandnews
Apple still has almost half a year for the iPhone 15. But it is already clear that the iPhone 15 will unfortunately not be as good as many fans had hoped. Apple is holding back the best display technology for the two Pro models next year.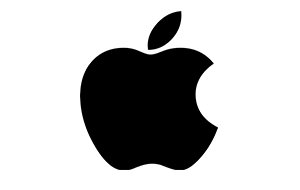 A sobering report that reaches us about the iPhone 15. Anyone who believed or hoped that Apple would finally give the iPhone 15 and iPhone 15 Plus a dynamic ProMotion display with refresh rates of up to 120 Hz this year would be wrong. An always-on screen is also not integrated. Also this one Feature is reserved for the Pro models aloneaccording to the report of Korean origin (source: MacRumors).
iPhone 15: Displays of the standard models still limited
As a result, the two standard models again miss the connection to the professional league in-house in this area. As a quick reminder, the iPhone 13 Pro (Max) was the first Apple phone with fast 120Hz screen. Last year with the iPhone 14 Pro (Max), the manufacturer improved the technology again, since the new screen now also supports an extremely low refresh rate of 1 Hz.
This then made an always-on display possible, i.e. a reduced lock screen that does not always switch off, but provides basic information when required.
ProMotion and Always-on Display in iPhone 14 Pro (Max):
So both features find their way not in the standard model in 2023 either. However, a pro feature of the current models actually makes it into the iPhone 15 and iPhone 15 Plus, as various indicators and expert reports suggest.
"Dynamic Island" and new driver chips for all models
As a result, that will too cheapest iPhone 15 the "Dynamic Island" of the current Pro models. After all, the interactive alternative to the notch on the screen was the highlight of the iPhone 14 Pro (Max). In the end, a small consolation for future buyers of an iPhone 15.
But there is another detail that could prevent the frustration. Namely, another report mentions that all iPhone 15 models will have a new and more energy efficient OLED display driver chip receive. It is manufactured using the 28 nm process (previously 40 nm). The smaller chip requires less power, which could ultimately contribute to the longer battery life of the iPhone 15 models (source: Economic Daily News).
Don't want to miss any more news about technology, games and pop culture? No current tests and guides? Then follow us
Facebook
or Twitter.