Apple wants to save on the display gameandnews
Is it coming or not? Until a few days ago, the future of the iPhone SE was still in question, and a new model was anything but certain. But then came the good news: Apple is working on a new and cheap iPhone again. Now we also know how Apple wants to save money.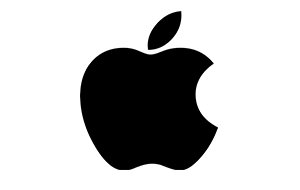 A few weeks ago it was said: There will be no "iPhone SE 4", Apple would have lost interest in a new edition of the cheap cell phone. But then the turnaround, work on a new iPhone SE was resumed. But how can Apple save costs? A new report from Korea reveals the little secret (source: The Elec).
iPhone SE 4: Apple uses "remainders" from China
As a result, will BOETechnology contribute the screen. The Chinese company actually hoped to be able to participate more in the production capacities of this year's iPhone 15 series, but the majority of the orders went to LG and Samsung. But now BOE is to be awarded the contract for the OLED screen of the fourth-generation iPhone SE. Apple intends to sell an estimated 20 million of the inexpensive mobile phones in the next year.
One However, the display is not a new development, probably using stock originally intended for the iPhone 13 in 2021 or the iPhone 14 in 2022. For cost reasons alone, it makes sense to use up these inventories rather than develop new components. Apple saves money in a simple way, not unimportant for such a price-sensitive product.
We know OLED technology above all from TV sets:
Home button has no future
This would already reveal that the iPhone SE 4 will have a 6.1-inch OLED display. In general it should not dissimilar to the iPhone 14 be. A huge step up from the stale design of the current iPhone SE. This still looks like an iPhone 8 from 2017, so it has thick edges and a classic home button with Touch ID. The last of these iPhones will have rolled off the assembly line by next year at the latest.
Don't want to miss any more news about technology, games and pop culture? No current tests and guides? Then follow us
Facebook
or Twitter.