With the upcoming update to watchOS 9.4, the iPhone manufacturer is making many improvements to the Apple Watch operating system. When making a change, Apple takes the iPhone as a model.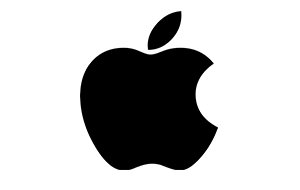 Not only iOS 16.4 for the iPhone is already in the starting blocks, but also the so-called "Release Candidate". watchOS 9.4 for the Apple Watch was made available to the developers these days. Ergo: Apple will also make the update available to regular users by next week at the latest.
Alarm setting: Apple Watch will behave like an iPhone in the future
In the future, they will no longer be accidentally overslept, because Apple corrects a previous function or optimizes a feature. who the function » Cover for mute « used on the Apple Watch, you can completely mute the smartwatch with a simple gesture. All you have to do is cover the display of the watch with your hand for at least 3 seconds.
Apple's current portfolio of smartwatches:
A practical feature, for example, in the cinema, theater or meetings. However, it has also happened so far that the function has been accidentally activated while sleeping by users who wear the watch at night. Since the Apple Watch is completely silent, a set alarm clock is also muted.
Of course, this is not in the inventor's interest and is explicitly excluded for the iPhone, for example. There, an alarm sounds reliably even if the user has muted the mobile phone or activated the "do not disturb" function. From now on, an Apple Watch will also behave in this way. A In future, it will no longer be possible to accidentally mute the alarm. (Source: MacRumors).
Battery calibration for an Apple Watch model
By the way, owners of a large (44 mm) Apple Watch Series 6 should definitely make a note of the upcoming update to watchOS 9.4. As we have already reported, Apple will also calibrate the smartwatch mentioned with this model with the update, so that the battery indicator matches reality again.
Don't want to miss any more news about technology, games and pop culture? No current tests and guides? Then follow us
Facebook
or Twitter.