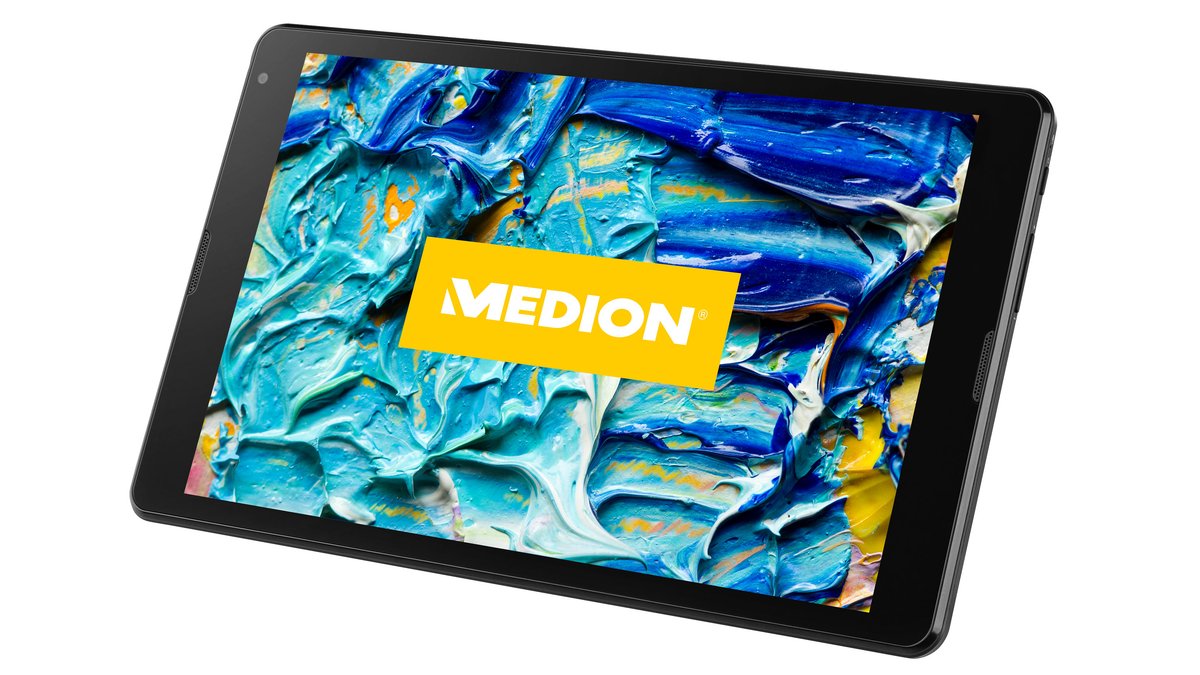 If you want to buy a cheap Android tablet, you should take a look at Aldi's online shop, which starts tomorrow. A new Medion tablet is sold there for little money. For whom the purchase is worthwhile, we will tell you now. One detail in particular stands out negatively.
Aldi sells Android tablets for 149 euros
The discounter Aldi regularly sells Medion tablets that run on Android. With the Medion Lifetab E10421, the online shop will add another model to its range on March 30th. This then becomes the Price of 149 euros plus shipping costs (View at Aldi in the online shop). The price is good, because this tablet normally costs around 200 euros (take a look at Otto). So you save almost 50 euros if you go directly to Aldi.
The Medion Lifetab E10421 has a 10.1 inch IPS display with an HD resolution of 1,280 x 800 pixels. The tablet is powered by the MediaTek MT8167 quad-core processor, which is paired with 3 GB of RAM and only 32 GB of internal storage. The latter can always be expanded using a microSD card. This will also be necessary, because there should hardly be any free memory space left. You shouldn't expect too much performance, because it's a pure entry-level tablet.
You will find a 2 MP camera on both the front and the back of the Medion Lifetab E10421. The battery measures 6,000 mAh and should ensure a solid runtime. The Android operating system is completely outdated. Only Android 10 is used. Android 13 is long gone now and Android 14 is just around the corner. In terms of software, the Medion tablet is years behind and whether updates are coming is unknown. Otherwise a newer version would already be pre-installed.
The Medion Lifetab E10421 is presented in the video:
For whom is it worth buying the Medion Lifetab E10421?
The price of 149 euros is tempting, but the weak equipment and the absolutely outdated Android version should put you off a purchase. Rather invest a little more money and buy the Samsung Galaxy Tab A8, for example (view at Amazon). For 10 euros more you get better equipment and are provided with Android updates. Or grab the Lenovo Tab M10 (3rd Gen) for 180 euros, which has a higher resolution and at least comes with Android 12 (check it out at Amazon). Incidentally, Medion belongs to Lenovo. We don't understand why such an old Android version is installed on the Aldi tablet.