Brilliant Ubisoft shooter deserves a comeback gameandnews
With The Division, Rainbow Six and Far Cry, publisher Ubisoft has produced a number of successful shooter series. The Ghost Recon games, on the other hand, made a real crash landing. So it's time to get back to the roots of the series!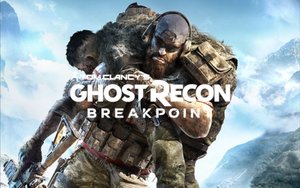 Languages:German English
release:04.10.2019
Platforms:Windows PC, Xbox One, PlayStation 4
A commentary by Daniel Boldt
The rise and fall of Ghost Recon
In 2001, Tom Clancy's Ghost Recon saw the light of day. Along with Rainbow Six, SWAT 3 and Operation Flashpoint these games defined the tactical shooter genre.
The success of Ghost Recon resulted in numerous sequels.
With the increasing popularity of open worlds, the Ghost Recon series has been adapted accordingly. Then came Wildlands in 2017 the brand's first open-world game.
Reviews were mixed, but success warranted a sequel. A successor, Breakpoint, was released two years later but he made a real crash landing.
There are many reasons for this: what was once a tactics series was now a generic loot shooter become, rushing players through an inconsequential open world. A shadow that doesn't deserve the name "Ghost Recon".
That's why it's time to get up the former strengths of the series to think! It is not even necessary to go back to the beginning. Instead, Ubisoft Future Soldier should revisit – the last good Ghost Recon!
The perfect mix of stealth and action
Tom Clancy's Ghost Recon: Future Soldier was released in 2012 for PS3, Xbox 360 and PC. In the tactical third-person shooter the players have to solve various missions as a special unit.
Instead of Open World, Future Soldier is based on varied levels, which can be solved in different ways thanks to various gadgets, including the ability to blend into the environment. But the focus is first and foremost the tactical approachto stealthily eliminate the numerous enemies.
However, there are also some Action sections that are more reminiscent of CoD. In this way, Future Soldier combines the basics of the series with modern elements.
In this respect, it would only be desirable if Ubisoft started here and steered the brand more in this direction. Over a possible Future Soldier 2 many fans would be happy for sure!
By the way: Currently you get Future Soldier for 3.74 euros on Steam. However, the PC port has to struggle with some difficulties. But maybe the low price is worth the risk.