Cheap brand knows what's wrong with BMW and Co gameandnews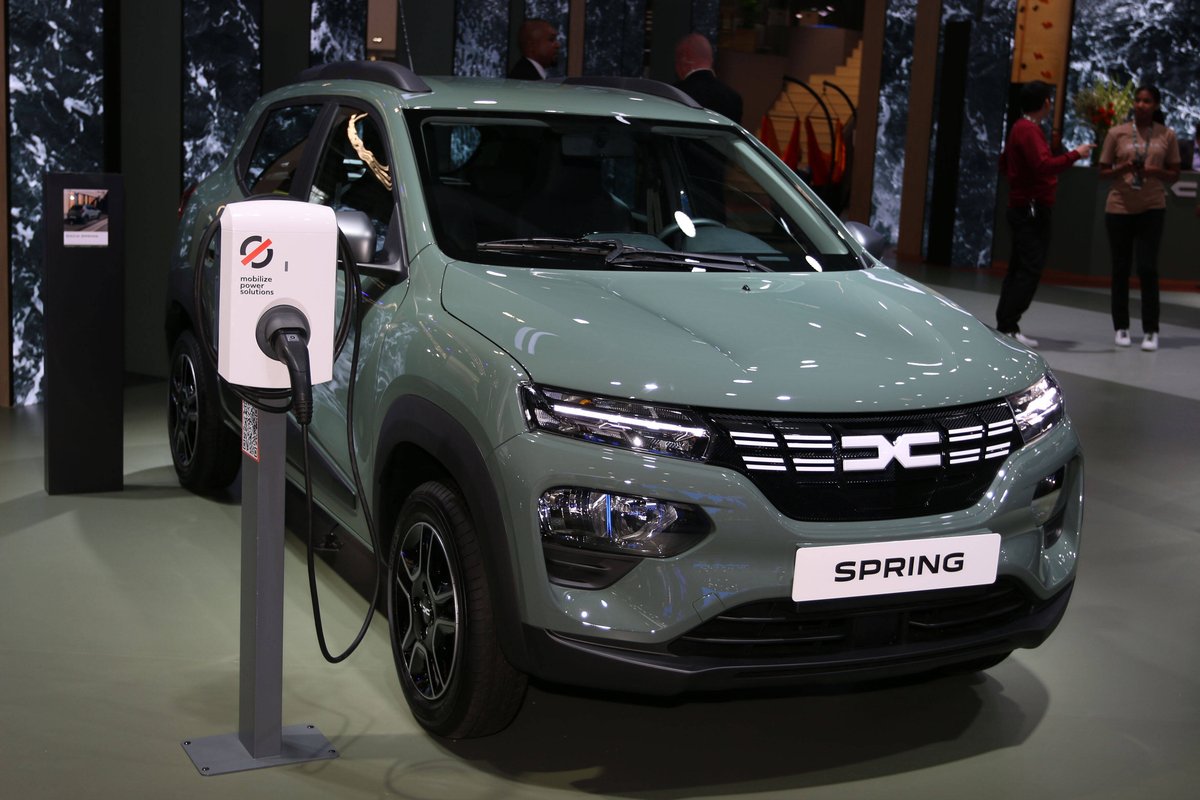 Looking at German roads, there seems to be only one way for e-cars. But Dacia sees it differently. The cheap brand denounces that BMW, Mercedes and Co. are on the wrong track with their Stromern. What the German manufacturers do with their models is simply "madness" for a Dacia manager.
"Madness" in electric cars: Dacia manager shoots against SUVs
Dacia isn't exactly what you think of when it comes to competition for big names in the auto industry like BMW and Mercedes. But Xavier Martinet, Vice-President for Sales at Dacia, indirectly makes serious allegations against them: "It makes no sense. It is Madness to allow people to build two to three ton vehiclesthat are used by one person and only driven a little over 50 km a day" (source: car).
If you are serious about reducing climate emissions, "should excessive weight will not be accepted. That's a philosophy that we're showing with the Spring, which weighs 975 kg, and that we'll continue to stand behind," Martinet continued. The Spring Electric is so far Dacia's only full-electric and will probably remain so for a while.
As with many of its other models, Dacia dispenses with everything it considers superfluous in the Spring. The result is cars that are primarily affordable, but also lack a lot of comfort. But from Martinet's point of view, it doesn't need that either: "This is a car that is driven an average of 40 km a day at an average speed of almost 30 km/h. There is no need for a big, heavy battery and powerful motor."
This is how Dacia last showed the Spring Electric, which has since been refreshed a bit:
No clean slate: Dacia wants to remain loyal to combustion engines
Martinet's argument has a lot going for it, but Dacia isn't right about everything they think their own cars do. So there is no hurry to switch to electric cars because of the high costs and the brand is not exactly known for good marks in the EuroNCAP crash test. But the spring recently took first place at the GreenNCAP – also because of its low weight. Most recently, Dacia BMW and Co. also targeted their subscription models.
Don't want to miss any more news about technology, games and pop culture? No current tests and guides? Then follow us
Facebook
or Twitter.