Checked Apple Watch: Still tight? gameandnews
Apple's largest and most expensive smartwatch is made for extreme situations and you can also completely immerse yourself with the Apple Watch Ultra if necessary. But is the watch really waterproof? A new service from Apple finds out.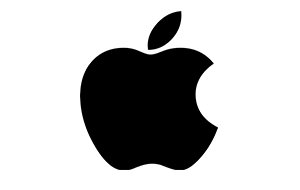 Even if quite a few buyers of the Apple Watch Ultra may only buy the smartwatch because of the large display, the smartwatch really feels at home in dirt, grime and under water. Apple builds the watch to be swimproof and also allows it to be used for scuba diving up to 40 meters. However, an unimpaired tightness of the Apple Watch is required for this. Who wants that can now have this checked directly by Apple.
Apple Watch Ultra: Manufacturer checks for leaks on request
Apple informs in one support document about the new service. If you want to know if your Apple Watch Ultra's depth gauge and seals are still working properly, you can order one online directly from Apple Request depth gauge and water resistance test. After all, the functionality can be affected by visible or invisible damage to the watch, for example a fall while cycling or hitting a rock while hiking. As Apple also describes in the document.
Made for extremes:
But how does the manufacturer go about it? First there is a visual inspection. If the watch survives this and appears intact, Apple will then check the water seals and depth gauge in practice. But be careful: this happens at the end at your own risk. Apple warns, "If your Apple Watch Ultra shows unseen damage, the depth and water resistance tests may render the watch inoperable and a replacement fee may apply if the device is not covered by the manufacturer's warranty or by applicable consumer protection laws or regulations." ."
Expensive risk
Ergo: If the watch breaks during the test, In the worst case, you will have to pay for the damage yourselfunless the warranty applies. Currently, 619 euros would be due for this. This needs to be considered. On the other hand, if the watch only breaks on vacation, it may already be too late. A previous exchange is then useful.
Important to know: Apple doesn't specify in the support document whether the depth gauge and water resistance tests end up costing anything. So you should inquire beforehand. By the way, you will get the watch back within seven to ten working days.
Don't want to miss any more news about technology, games and pop culture? No current tests and guides? Then follow us
Facebook
or Twitter.