Chinese cell phones spy on users: researchers raise serious allegations gameandnews
According to researchers, smartphones from OnePlus, Xiaomi and Oppo are used for espionage. Manufacturers would accumulate an alarming amount of data that can be traced back to individuals. Only mobile phones sold in China were examined.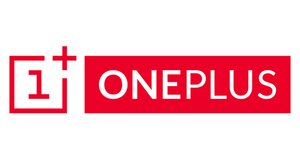 Researchers: Chinese cell phones are spying on users
The Chinese smartphone manufacturers and brands OnePlus, Xiaomi and Oppo are accused of spying on users in China. This is what researchers from the University of Edinburgh and Trinity College Dublin claim. According to their investigation, the cell phones would transmit large amounts of data to various parties without the users' consent. Specifically, the smartphones OnePlus 9R, Xiaomi Redmi Note 11 and Realme Q3 Pro were examined.
Numerous system and manufacturer apps are pre-installed on the cell phones, which have far-reaching rights. So, according to the researchers including the location of the owner be transmitted. Call and SMS histories should also be able to be spied on, as well as contacts and your own phone number. Device identifiers such as IMEI number and MAC address would also be transferred.
The researchers state that personal data is sent to the smartphone manufacturer, but also to the Chinese network operators and providers such as Baidu be transmitted. The transfer should also be possible if the user has not inserted a SIM card (source: gizmodo).
You should know this about China shops:
Espionage: Danger only for Chinese cellphones
The investigation highlights that the spying activities are limited to cell phones sold in China. Smartphones for the international market are not affected. Customers who bought their phone in China or ordered a Chinese model online should be careful. The espionage is device-dependent and also takes place outside of China.
Don't want to miss any more news about technology, games and pop culture? No current tests and guides? Then follow us
Facebook
or Twitter.