Chinese manufacturers set the tone in Russia gameandnews
In the course of the Ukraine war, many Western brands and manufacturers withdrew from Russia. This is often part of economic sanctions, sometimes the companies themselves no longer want to leave money in Russia. Chinese suppliers are now rushing into this gap and conquering the market.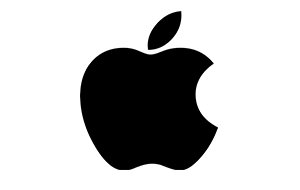 Xiaomi ready: Apple's position will be taken by China manufacturer
Ikea, McDonalds, BMW and Mercedes, Apple, also Samsung – the list of brands and companies that gave up their business in Russia in 2022 in response to Russia's attack on Ukraine is long. From the smartphone manufacturer to the car manufacturer the companies thus a large gap back, which is now properly filled out by alternatives from China.
For example, Apple and Samsung together still covered 53 percent of the Russian market with iPhones and Galaxy smartphones at the end of 2021. In 2022, with a total share of 3 percent, they will hardly play a role. The China giant Xiaomi, which is also popular in this country, offers a replacement: it is coming to Russia Xiaomi alone has a market share of over 50 percent, as can be seen from figures from analysts at Counterpoint Research (source: CNN).
Realme is also becoming increasingly popular there. Overall, the Chinese smartphone manufacturers made in the past year 95 percent of the Russian market among themselves.
Chinese cars on the rise in Russia
But the phenomenon goes far beyond smartphones: the Chinese are also increasingly in charge of the streets in Russia. According to a market analysis by S&P Global Mobility, the German brands Mercedes and BMW have disappeared from Russia. have for that Great Wall Motors (GWM) and the Chinese state car company Chery one place among the top 10 car sellers in Russia got hold of, Geely is also on the rise.
In this country, too, the sight of Chinese car brands is becoming more commonplace:
According to the CNN report, the sales figures of Chinese automakers have increased by 7 percent overall – while the vehicle market as a whole has collapsed. In addition to the Chinese brands, Lada has also grown significantly as a Russian own brand. That's no wonder, because there isn't much more choice: in addition to Mercedes and BMW, there are also VW, Hyundai, Kia, Peugeot and other brands no longer officially available in Russia.
Customers from Russia can continue to obtain some products such as cars and smartphones via imports from third countries. But then there are no more guarantees, services, apps and updates are usually not available.