Anime fans have probably already marked April 13th in their calendars, but non-anime fans should also make a note of the date. On this day the new film from the Your Name maker will be released. We tell you what you need to know about Suzume.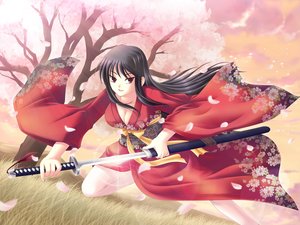 Suzume launches in Germany in April
When the name Makoto Shinkai is mentioned, anime fans immediately prick up their ears! The Japanese director starred in Your Name 2016 landed a gigantic worldwide success and made a name for himself outside of the anime scene.
His works are also so successful because because they appeal to a wide audience and not aimed exclusively at anime and manga fans, as is the case with most anime films.
With Suzume, originally called Suzume no Tojimari, The next Shinkai film will start on April 13, 2023 officially in German cinemas. In its native Japan, the anime has already had great success and was even more successful there than the last Dragon Ball film.
The international reviews are also outstanding! Here are a few excerpts:
"Losing yourself in the painterly imagery, traversing the sheer grandeur of Shinkai's real and imaginary worlds is an experience worthy of the largest canvas you can find." (IndieWire)

"The highly-anticipated sequel to Makoto Shinkai is a beautifully animated, fantastical coming-of-age adventure."Fiction Horizon)

"The combination of the supernatural and modern everyday life makes for a tearful tale of surprising emotional power." (Critic's Notebook)
Currently, Suzume holds an impressive Critics' score of 93 percent on the review aggregator Rotten Tomatoes.
Here's what you need to know about the anime film
Suzume is about 17-year-old schoolgirl Suzume Iwato, who travels all over Japan, to lock mysterious doorswhich otherwise cause terrible disasters.
The coming-of-age film officially starts in German cinemas on April 13th! In many places, however, already Performances offered for April 11, 2023. Here we recommend a look at the respective cinema program in your area.
Incidentally, Suzume will too with German dubbing run. You can find more information about the speaker cast here at Publisher Crunchyroll.