Controversial GTA alternative hits rock bottom price in Xbox store gameandnews
The reboot of the Saints Row series did not go as planned – the GTA alternative has not been able to gain acceptance among fans so far. Now the open-world game is cheaper than ever, but is that enough for a second chance?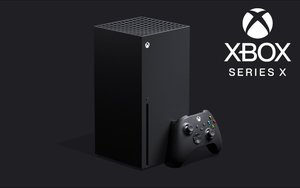 With its release in August 2022, the open-world game Saints Row should breathe new life into the series that is as popular as it is chaotic – instead, critics and fans reacted to the release with disappointment. Around 6 months later the game arrives in the Xbox store is now its previous price low – currently you can get Saints Row with a discount of 55 percent.
Saints Row: Will new discount save the reboot?
In the latest entry in the Saints Row series, you start from scratch again and, after the obligatory trip to the character editor, you have to establish your own gang as a boss while you fight with other crime syndicates for territory, influence and power. In the Open World of Santo Ileso has nine different districtswhich you can gradually infiltrate and take over.
Check out the Saints Row gameplay trailer here:
While initial reactions to Saints Row haven't been particularly enthusiastic, the game has received a number of patches over the past few months that have at least removed many annoying bugs. If you want to give the game a shot now, you can grab it for a bargain price right now on the Xbox store – instead of 69.99 euros, it currently only costs 31.49 euros. The offer is valid until March 6, 2023.
Xbox charts: GTA alternative is aiming for a comeback
In the Xbox charts, Saints Row is currently not quite enough for the top 10 despite the mega discount. It remains to be seen whether the open-world game will have another chance to leave a lasting impression in the community . Developer Volition has already announced new content on the official website, including a story DLC for 2023. The GTA alternative may still be able to convince some fans this year. (Source: Saints Row)
A horror shooter trilogy is currently at the top of the Xbox charts:
Don't want to miss any more news about technology, games and pop culture? No current tests and guides? Then follow us
Facebook
or Twitter.