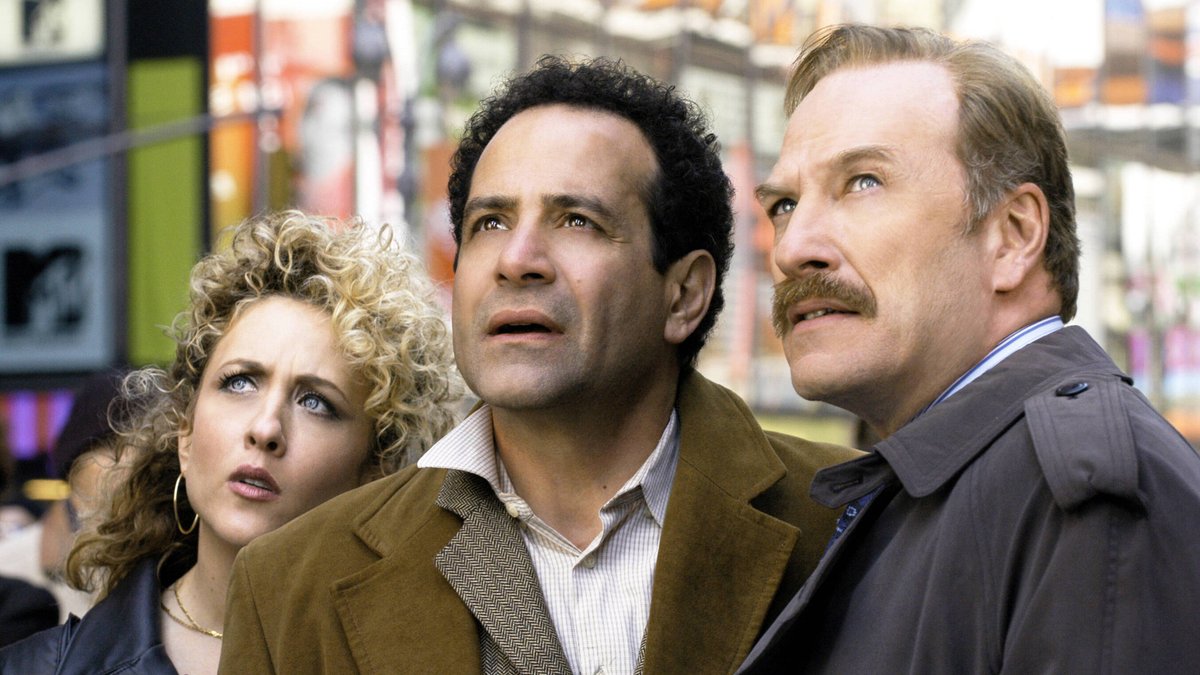 Adrian Monk returns to the screen: 14 years after the last case, Tony Shalhoub celebrates a comeback with other stars on the streaming service Peacock. But it is not a series, as the title "Mr. Monk's Last Case: A Monk Movie" already reveals.
Monk film planned at Peacock
After eight seasons and 125 episodes, the series ended in 2009, now Monk returns with his own film. This is produced by UCP and is titled "Mr. Monk's Last Case: A Monk Movie. According to initial information, it is said to be a personal case involving Monk's stepdaughter Molly. The journalist prepares for her wedding in the film.
Tony Shalhoub will once again play the neurotic private detective Adrian Monk and also Ted Levine, Traylor Howard, Jason Gray-Stanford, Melora Hardin and Hector Elizondo will return in their roles. It is unclear whether Bitty Schram, who played Monk's first assistant Sharona, will be seen again.
The Monk film is being produced for the American streaming service Peacock. Series creator Andy Breckman is writing the screenplay and Regular director Randy Disk is directing. It is not yet certain when the Monk film will be shown for the first time.
According to Beatrice Springborn, President of UCP, the film aims to something for die-hard fans as well as for new viewers. The character Monk should be preserved on the one hand, but at the same time brought "to the present" (source: movie pilot).
Who prevails in the big streaming comparison?
Monk: TV detective returns
Adrian Monk is considered to be one of the most popular TV detectives the early 2000s. The series ran from 2002 to 2009, the German premiere did not take place until the end of 2003. Over the years, she has appeared on RTL, SuperRTL and ZDF. The German version of Monk won an award for Outstanding Dubbed TV Series in 2007.
Don't want to miss any more news about technology, games and pop culture? No current tests and guides? Then follow us
Facebook
or Twitter.