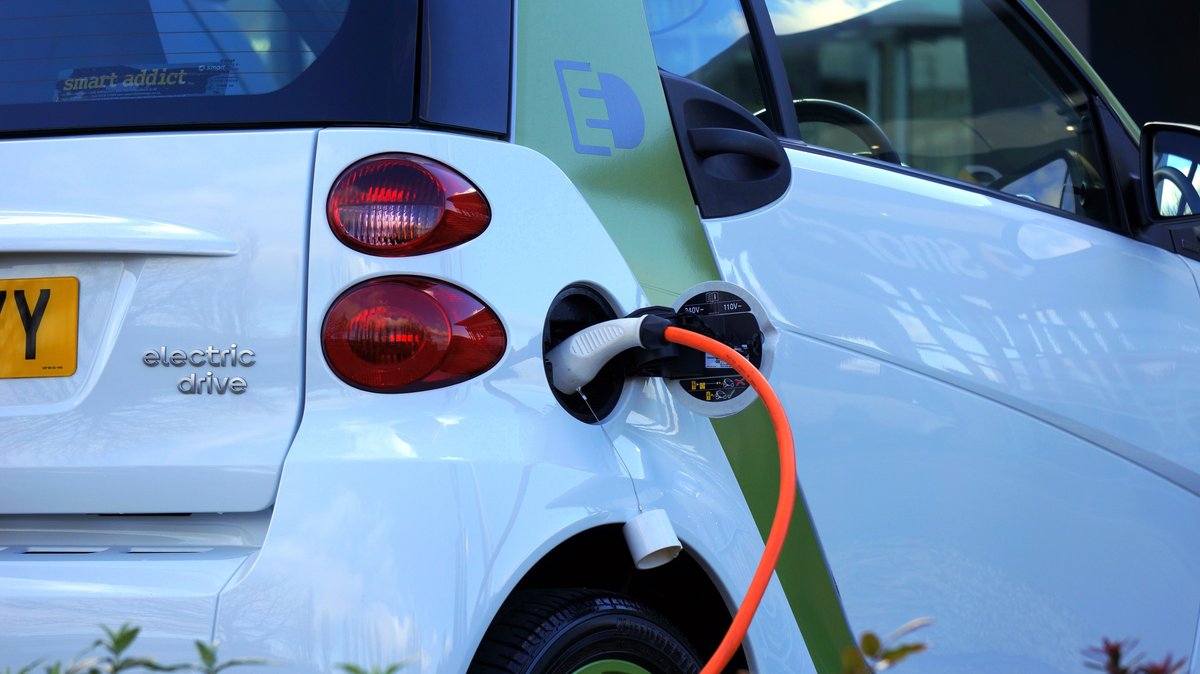 Car manufacturers from all over the world are rolling over themselves with new models for electric cars. Not every attempt can be a hit. For some, however, one has to ask oneself: how could these designs have been approved? Here's our pick of the ugliest EVs that will have you asking yourself: do I want to look and can I still look away?
There are cars where you don't need an accident to think: I don't want to look, but I can't look away either. Many a model is condemned to be an ugly duckling by nature. There are also modern ones E-cars are no exception. We have put together 9 of the worst taste failures for you. But don't forget: There's no arguing about taste, so if your dream car shows up here: Of course you can still think it's great.
The e-car with a questionable appearance that is probably the most common of our selection on German roads: the BMW i3. For the Bavarians, he opened up electromobility earlier than any other German manufacturer. He stands out with the short front and his clumsy overall impression in the BMW portfolio, however, rather negative out of here. The mini rear doors could just as well have been deleted without replacement, if the i3 had at least given a more sophisticated impression. After all: Since the summer of 2022, this monster has come to an end.
We come to another German design aberration: the Opel Rocks-e. What you can say about the small electric city runabout: It is innovative, at least for the German market, where drivers have been used to nothing smaller than a Smart for decades. A small car also makes sense for electromobility and city traffic, without a doubt. Smart and Mini, for example, show that small does not have to mean unsightly. Opel does not manage the balancing act yet. The Rocks-e is first and foremost a cheap product for novice drivers – and unfortunately you can tell.
In its all its dubious splendor Tesla's Cybertruck only comes into its own in profile. I'm actually a fan of clear lines, a beautiful car should have edges – lines that guide the eye. With its Cybertruck, Tesla unfortunately proves impressively and I hope once and for all that you can also overdo it. Incidentally, the futuristic monster is either loved online for its unconventionality or ridiculed as an attempt to prepare for the zombie apocalypse. I'm mostly reminded of the edgy graphics from Star Wars: Episode 1 – Racer, but unfortunately without the nostalgia bonus – and the Tesla can't levitate either.
Thank God it's only a concept so far: Toyota started late enough with its first bZ4X electric car and probably has enough to do with its electric strategy to better avoid such failures. The e-car called Rhombus was presented in 2019 as a concept to satisfy the mobility needs of people born after 1990 – for me it was almost a personal affront. Since then it has become quiet. just stay hope that the draft will not suddenly appear again in the other planned e-cars.
The Renault Twizy is already an old hand among electric cars. The city car has been available in Germany since 2012. I've hardly seen it since – and I'm not complaining. The electric city runabout looks like Renault has everyone known Characteristics of sensible car building turned upside down: the largest possible structure with minimum space yield in the interior. Anyone who wants to – or can – understand that.
A novelty from Germany: The Microlino was supposed to come onto the market in 2022, but that didn't quite work out. The mini electric car novelty can already be ordered. If he looks familiar: no wonder! Visually, the spherical runabout is very reminiscent of the good old Isetta from BMW with a single front door. Anyone who still knows and likes the design model will certainly be able to gain something from the Microlino. For most others he will probably rather than strange taste aberration stand out.
I know that this is probably the most controversial entry on this list, but I just don't warm to the e-cars from Bavaria: In this respect, the iX is representative of the entire i series, under which the e-cars at BMW run . The Bavarian manufacturer had them Opportunity to get rid of the BMW kidney in his e-cars – You don't need a radiator grille. A decision was made against it, in my opinion the wrong choice. Even car pope Ferdinand Dudenhöffer does not understand the convulsive clinging to the typical BMW appearance in the Stromern.
what is that please The Citroën AMI is an apparently close relative of the Rocks-e from Opel. This is not surprising since both brands are now united under the Stellantis umbrella. While Opel relies more on simplicity, Citroën wants to score with the AMI with individuality. Visually, the small electric vehicle should be adaptable, as we know it from racing games, with flames and flags on the doors or in camouflage – if you need it, please. So far only one concept is the above variant AMI Buggy. A lively, small off-road vehicle also seems somewhat contradictory.
A success story that I find rather incomprehensible: the ID.3 from VW. As the first model of Volkswagen's now very successful ID series, the e-car can be seen more and more often on German roads. It is understandable that the manufacturers are trying out new things with their electric cars. After all, the electric drive offers completely new possibilities, for example with the wheelbase. With the ID.3, however, VW showed early on: Trying things out doesn't always result in something nice. The group brother Cupra Born on the same platform is much more handsome thanks to many details.