Despite the explosion in costs, this drive is ahead gameandnews
For many motorists it is one of the most important questions, especially in these expensive times: How can the car be driven as cheaply as possible? In addition to tips for an economical driving style, the costs of petrol, diesel or electricity are also important. Which drive wins the race?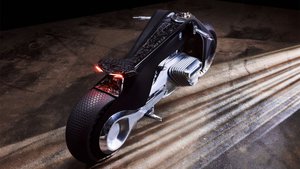 Cost comparison: E-car drivers are ahead – despite high electricity prices
The comparison portal Verivox examined the costs of the three currently most common drive types. The result for the past year 2022 was: E-car drivers can look forward to substantial savings compared to petrol and diesel engines. Who in 2022 already Electricity refueled, has an annual average Paid 41 percent less than drivers of petrol-powered cars. In contrast to the diesel, Stromer drivers still had a cost advantage of 37 percent.
In figures: According to Verivox, the ten most common new electric car registrations in Germany in 2022 will have an average consumption of 20 kWh per 100 km. They paid 43.02 cents per kWh per year. 100 km cost e-car drivers around 8.60 euros. With a mileage of 15,000 km per year, this results in around 1,291 euros just for the charging current.
What sounds like a lot of money is put into perspective in comparison: With an average consumption of 7.8 liters and a petrol price of 1.86 euros/liter, a distance of 100 km cost drivers around 14.51 euros in 2022. With the same mileage, consumers pay whose drives the car with petrol, i.e. around 2,176 euros a year.
Diesel was even more expensive at around 1.95 euros/liter, but the lower average consumption benefits diesel vehicles in a cost comparison: According to Verivox, 7 liters per 100 km cost 13.62 euros in 2022. Calculated on a yearly basis Total cost of 2,043 euros.
Compared to 2021 all drive types recorded strong price increases: Electricity became around 40 percent more expensive, petrol 27 percent and diesel even 41 percent. "The high energy prices in 2022 have made driving significantly more expensive," says Thorsten Storck from Verivox. "However, the fuel costs for e-cars are still the same significantly lower than cars with internal combustion engines."
For the evaluation, Verivox used the prices for household electricity, since a Most of the charging processes for e-cars at home to be held. When charging at public charging stations, the costs are significantly higher, which reduces the price advantage of e-cars.
The fluctuating electricity costs affect the cost advantage of e-cars:
Fuel prices are falling: is the cost advantage of e-cars shrinking?
In addition, 2022 was no ordinary year: Extreme price increases have driven the costs of petrol and diesel to unprecedented heights. The electricity price per kWh has also become considerably more expensive and the end has probably not yet been reached. While the tank discount in the summer kept the liter prices of diesel and petrol in check for at least three months, the start of the electricity price brake is still to come.
In addition, they have fuel prices recovered somewhat from their highs in the previous year. So you should not conclude from the prices of 2022 that you can still save as much with an electric car.
Don't want to miss any more news about technology, games and pop culture? No current tests and guides? Then follow us
Facebook
or Twitter.