Developer gets big names on board gameandnews
Attention horror fans! The popular survival horror game Dead by Daylight is getting a movie adaptation, it has now been officially announced.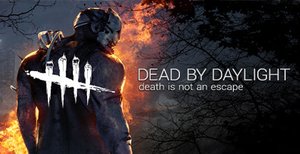 Version:1.5.2
Languages:German English French
release:06/14/2016
Platforms:Xbox One, Windows, PlayStation 4, Nintendo Switch
Dead by Daylight: Horror game coming to the big screen soon
The game Dead by Daylight was released in 2016 as a tribute to the biggest and most well-known horror characters and has grown over the years numerous updates with well-known franchises receive. These include Scream, Halloween, Left 4 Dead, Resident Evil, Silent Hill, Stranger Things, Sadako and even K-Pop is represented.
Game developer Behavior Interactive is now working with Blumhouse and Atomic Monster on a feature film based on the game. Blumhouse, founded by Jason Blum, has produced films such as Halloween (2018) and Get Out in the past. Atomic Monster is the name of the studio of James Wan – writer, director and Producer of top films like Saw, The Conjuring 2, Aquaman and many more (source: Behavior Interactive).
Everyone involved is looking forward to this challenge:
"With Dead by Daylight, the Behavior team has created a love letter to the world of horror and an incredible setting full of atmosphere and terrifying villains – perfect for a spooky cinema adaptation," says James Wan.
The studios are currently working on finding a suitable director and screenwriters. Until the right cast for the film has been conjured up, it probably will no details on the upcoming story give – we will keep you up to date.
Sadako Rising is one of the many expansions to Dead by Daylight:
What is Dead by Daylight actually about?
Dead by Daylight has a simple game principle: four survivors and one killer compete against each other on a map. "The goal of the survivors in each encounter is to escape the killing area without being caught by the killer" – often easier said than done (source: Steam).
On Steam, Dead by Daylight (watch now on Steam) received the rating "very positive", Metacritic has a stable rating of 71 for the PC version (sources: Steam / Metacritic).