Developers reward beta testers with snappy gifts gameandnews
In a few weeks, the big open beta phase will begin, in which you can get a taste of Diablo 4. You can not only make a first impression, but also secure unique bonuses.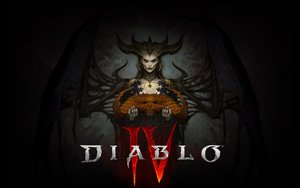 Languages:German English
Platforms:Windows PC, Xbox One, PlayStation 4
Diablo 4: developers reward the beta testers
In March you can test Diablo 4 as part of an open beta. If you've already pre-ordered the game, or if you plan to secure it in the coming days, you'll get early access to the beta from March 17th to March 19th. From March 24th to March 26th everyone can look around the gameregardless of pre-order status.
We'll tell you what to expect in the beta in our overview, but now Activision Blizzard has also revealed that you're still in the beta phase Secure bonuses can and a bonus of this is particularly cute, but also snappy. Because beta testers get a wolf baby as a cosmetic item. You can see what it looks like in the Twitter video below.
All bonuses at a glance:
Beta Wolf Pack Cosmetic
Early Voyager Title
Initial casualty title
To unlock these things you have to reach level 20 during the beta phase. In order to earn the Early Voyager title, you must also reach Kyovashad. You will also get the option to download the game early. However, there are no exact dates yet.
Get an impression of the story of Diablo 4 in the trailer:
Developers are going back to basics in Diablo 4
Diablo 3 went more in the modern direction. The change was well received by many players, but long-time players mourned the loss of the old Diablo games. That's why Blizzard attaches importance to Diablo 4 a healthy mix. In the upcoming game, you want to reflect on what made the franchise great. You can see whether the developers have succeeded in the upcoming beta.
diablo 4 will be released on June 6th for PC, PlayStation 4, PlayStation 5, Xbox One and Xbox Series X|S.
Don't want to miss any more news about technology, games and pop culture? No current tests and guides? Then follow us
Facebook
or Twitter.