E-car cost trap? So the battery becomes a problem for buyers gameandnews
Anyone who switched to the electric car early on will have become acquainted with many advantages by now. However, the cost advantage shrinks over time. Above all, the battery can be an expensive fatality for many e-car drivers – and for many years to come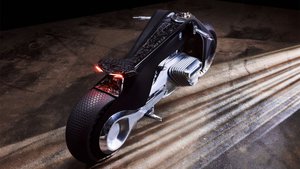 Cost shock for e-car drivers: Insurance costs money
E-cars cost significantly more than their combustion engine counterparts. It's mainly her fault Battery, by far the most expensive component. But the costs can hurt not only when buying.
Matthew Avery, an expert at risk analyst Thatcham Research, which specializes in cars, warns of a problem that affects almost all electric cars: the battery can hardly be checked, for example after an accident, and can also be difficult to repair. This forces insurers, even in the case of small scratches or damage, shutting down entire electric cars.
"We buy electric cars for sustainability reasons," explains Avery, "but a E-car is not very sustainable, if you have to throw away the battery after a minor collision" (source: Reuters).
Christoph Lauterwasser from the Allianz Center for Technology goes even further: "If you have to scrap the vehicle early, you lose practically all benefits in terms of CO₂ emissions." Because the number of these cases is increasing, the battery – and how it is installed – is all the more important.
The high proportion of the e-car battery in the total costs therefore ensures that damage quickly becomes a total economic loss. This not only affects e-car drivers who are involved in accidents, but potentially everyone who has a Stromer insured. Because the hardly possible repairability leaves the anyway higher Insurance premiums for e-cars are increasing. According to Reuters, insurance costs for electric cars in the USA will be 27 percent higher than for combustion engines by 2023.
Anyone who pays attention to money must take a very close look when comparing electric cars and combustion engines:
Role model Tesla? That was once
While manufacturers such as Ford or General Motors, according to the agency report, make sure that their electric models are somewhat easier to repair, the former industry leader Tesla in particular is not a role model. Tesla wants to make the battery a structural part of the overall design in its electric cars. This is already the case with the Model Y. According to experts, there is such no possibility for repairs at all.
At the same time, the EU is laying the groundwork for a right to repairs for electrical and household appliances. Especially with smaller electronic items, the possibilities should be better, which also requires a corresponding design from the manufacturers.
Don't want to miss any more news about technology, games and pop culture? No current tests and guides? Then follow us
Facebook
or Twitter.