"Every game would be better with it!" Players miss an ingenious feature gameandnews
From the autosave to the minimap: Some gaming features are so ingenious that they establish themselves as the standard for all future video games. But there are also mechanics that, despite all their ingenuity, disappear into oblivion. The Nemesis system is one of them.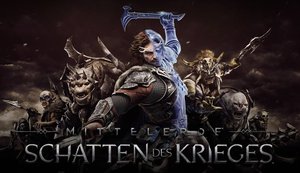 Languages:German English
release:10/10/2017
Platforms:Windows PC, Xbox One, PlayStation 4
Middle-earth: Shadow of Mordor was ahead of its time
There are many handy features and mechanics that make video games better or more enjoyable. A particularly ingenious feature was the Nemesis systemwhich was specially developed for Middle-earth: Shadow of Mordor.
In the 2014 open world game players could use the system to build up hostilities or rivalries with certain NPCs. For example, it was possible for high-level enemies to recognize you and even taunt you if they had already hunted you down once.
For a better understanding, check out this video from Warner Bros.:
The system was extremely dynamic and created for just about any player an individual experience. No wonder, then, that the Nemesis system was extremely popular.
They also prove that nearly 60,000 Reddit userswho voted a related thread to the top of Gaming Topics within 24 hours:
The problem is just: The system was only used once namely in the direct successor Middle-earth: Shadow of War from 2017. After that it was over.
The early end of an ingenious mechanic
This is primarily due to publisher Warner Bros. who patented the systemmaking it impossible for other developers to interact with similar mechanics in their own games.
For some reason, however, Warner Bros. itself no longer uses the system. But such a mechanism would almost perfect for a Batman game offer.
If you by the way more about the patent and the resulting consequences If you want to know more, then we recommend this article by our colleague Gregor:
Don't want to miss any more news about technology, games and pop culture? No current tests and guides? Then follow us
Facebook
or Twitter.