In Hogwarts Legacy you can grow and harvest different plants. You also need it for the "Stump and Stick" achievement. Below we show you all the locations of the seeds for each type of plant.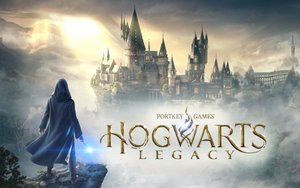 Languages:German English
Platforms:Windows PC, Xbox One, PlayStation 4, PlayStation 5, Xbox Series X
All plants & seeds with localities
In order to sow crops and reap them, you must first unlock the Room of Requirement, after that you have the option.
In total there are 8 types of plants that you can grow and harvest. You have to breed all 8 species to get the "Root and Root" achievement, which is of course important for all trophies and achievements. No Type of plant is missable, you can also get them after the story.
Depending on the type of plant, however, you need a different pot size. Walks into Hodsmeade in the Tomes and Scrolls Shop and buys you the magic instruction "Plant table with large pot", it costs 1,000 gold. Then place them in your Room of Requirement, then you can plant the seeds there.
All seeds cost 3,800 gold. So you need a total of 4,800 gold to unlock the trophy. After you have the seeds, you can grow the plants as many times as you want. Unlike the potions, you don't need any other ingredients.
Stump and stem – all locations of the plants
The first seed with the name You will receive Diptam automatically through the 12th main mission.
You can get mallow, knotweed, shriveled fig and river grass at the shop "The Magic Turnip". You can find the rest of the seeds called Chinese Chewing Cabbage, Mandrake, and Venemosa Tentacula in the store "Water Plantain and Amanita Mushroom" buy.
You can find "The Magic Turnip" in the west and "Water Plantain and Amanita Mushroom" north of Hogsmeade. To be on the safe side, we will mark both stores for you on the following map: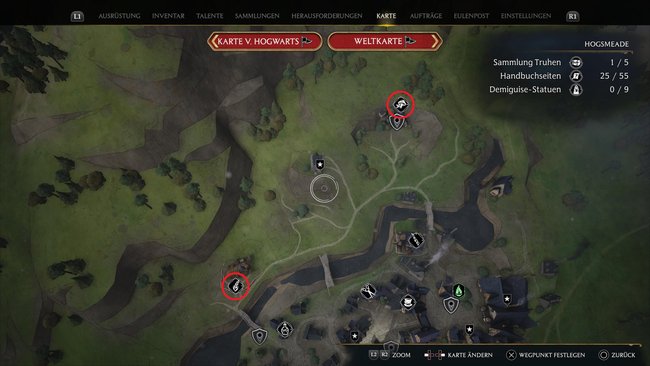 Important NOTE: Not only do you have to grow the plants, you also have to harvest them. If you don't harvest the seeds, the trophy will not unlock.
Once you have the seeds, all you have to do is plant them in the appropriate pot in the Room of Requirement and wait. Growing a plant takes 10 to 15 minutes in real time. When the time is up, you can harvest them. Do it with all 8 seeds and the achievement is yours.