Facebook and Instagram ask you to pay: Some users have to pay gameandnews
Facebook and Instagram are now also introducing a paid subscription model. Meta-network users are said to pay $11.99 per month to have their account verified. An exception should apply to already verified users.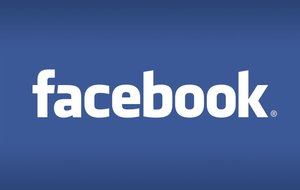 New subscription started on Facebook and Instagram
Twitter started with the Twitter Blue subscription, now the meta networks are following. According to an announcement by Meta boss Mark Zuckerberg, users of Facebook and Instagram will in future Pay $11.99 per month for verification, which corresponds to 11.22 euros. It is even more expensive for iPhone users, who are asked to pay 14.99 US dollars (14.03 euros) per month.
A first test of Meta Verified is already running in Australia and New Zealand, with other countries to follow soon. If and when the subscription was also introduced in Germany is not known at this time. In order to be able to carry out a verification, a valid ID must be sent to Meta. There should be no change for already verified users.
In addition to a blue tick, which is used as a verification symbol, other services are also part of the subscription. This includes a Protection against copycat profiles and direct access to customer support from Facebook and Instagram. According to a spokesman for the group, verified users should also have increased visibility and reach on the platforms. Your own content will probably be displayed more prominently, as is already the case with Twitter Blue.
With or without a subscription: This is how you secure your Facebook account.
Zuckerberg: Significant cost of verification
According to Zuckerberg, the previously free verification of user accounts is included considerable costs for the platform. That is why it was decided to charge money for the review and direct customer support in the future (source: Mark Zuckerberg on Facebook).
Don't want to miss any more news about technology, games and pop culture? No current tests and guides? Then follow us
Facebook
or Twitter.