With the long-awaited release of Hogwarts Legacy, Harry Potter fans can finally make their childhood dream come true and become a magician themselves. An important part of the magical training is currently missing in the game. Fans therefore want a DLC that makes up for it.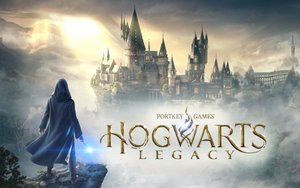 Languages:German English
Platforms:Windows PC, Xbox One, PlayStation 4, PlayStation 5, Xbox Series X
Fans want Quidditch at Hogwarts Legacy
In Hogwarts Legacy you play a student who is accepted into the School of Witchcraft and Wizardry. Unlike Harry Potter, however, you can in the magical action RPG not become a Quidditch hero. The popular magic sport is currently missing completely.
The official reason for this is an announcement by the headmaster Phineas Nigellus Black, who the annual tournament was canceled without further ado. Behind the scenes, the lack of development time is probably to blame, because of which Hogwarts Legacy has had to be postponed several times.
Fans on Reddit now want Quidditch to come with DLC. According to the user kilikkok, there are already several hints in the game that point to a return of the tournament. LobbinLobber also notes that the game already includes much of what is needed for Quidditch. There is flying broomsticks, the balls and even the Quidditch field. Of course, what is still missing are the game mechanics to really be able to play the sport with all its quirky rules (Reddit).
Everything you need to know about the four houses in Hogwarts Legacy:
Quidditch and Diagon Alley: Fans Want More Hogwarts Legacy
You can currently explore the school grounds with a flying broom in Hogwarts Legacy, but you cannot play Quidditch. Bringing the entire sport into play, however, is certain no small task. A larger extension would therefore be required for this.
Aside from the much-requested Quidditch, fans also have a few other suggestions for DLCs. For example, they would like to Participate in the Triwizard Tournament or visit Diagon Alley and the Ministry of Magic.