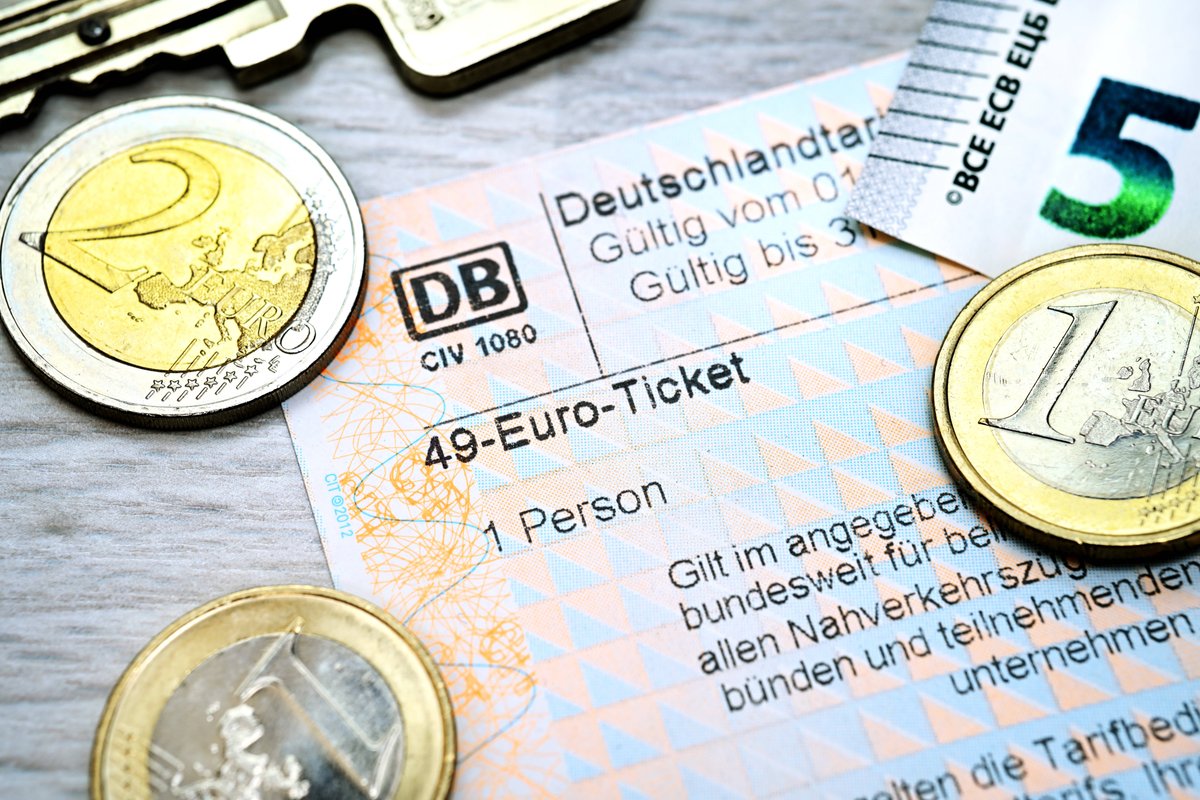 For many German citizens, the 49-euro ticket is a real relief. The situation is different for low earners and socially disadvantaged people. A federal state is now pushing ahead and announcing a decent discount for the Germany ticket for this district. But it doesn't exist at the start.
The relief that the 49-euro ticket entails varies. The winners are primarily commuters who have to travel long distances that run through different tariff zones. However, low earners hardly benefit, in many places they are already entitled to cheaper city tickets. In Hesse you know the problem – and are now taking countermeasures.
For low earners: Hesse wants to offer a 49-euro ticket with a discount
From the beginning of August there low wages can buy a cheaper Germany ticket (source: Mirror). This is reported by the state's Ministry of Transport. It should 31 euros per month cost and with it 18 euros cheaper than the standard variant, the introductory price of which is 49 euros per month. However, nothing changes in the scope of services: the Hessian 31-euro ticket should also enable nationwide journeys in local and regional transport.
are entitled to the discounted Germany ticket Recipients of citizen's benefit, social benefit or housing benefit. In Hesse, that's around 520,000 people. At the beginning of January, the Hessian state government announced its plans to offer a discount on the 49-euro ticket for low earners and the socially disadvantaged.
According to Hesse's Transport Minister Al-Wazir, it is not possible to start at the same time as the Deutschlandticket. The reason is the large rush to the sales points of the Hessian transport associations, which is expected. The 49-euro ticket is to be introduced on May 1st, followed by the cheaper version for low-income earners in Hesse Three months later.
Saving money with your cell phone is very easy:
Deutschlandticket: More clarity about long-distance buses
It is still unclear whether long-distance buses will also be part of the Deutschlandticket. Flixbus boss Schwämmlein had recently campaigned for this and otherwise threatened to close the route.