Find crests on tombs in Resident Evil 4 Remake gameandnews
For the job "grave desecrator" in Resident Evil 4 Remake you should destroy the crests on graves. To do this, you must find certain tombstones that belong to twins. If you have problems with this mission, we will show you the solution here.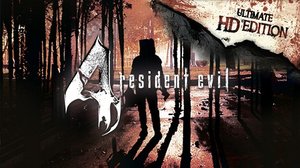 Version:1.1.0
Languages:German
release:02/28/2014
Platforms:Windows XP, Windows Vista, Windows 7, Windows 8, Nintendo Wii
Start "Grave Defiler".
You can do this little mission begin in chapter 3 when you collect the blue task slip by the shed behind the church. The note speaks of treacherous twins who don't deserve to rest. Therefore you should destroy the coats of arms on their tombstones.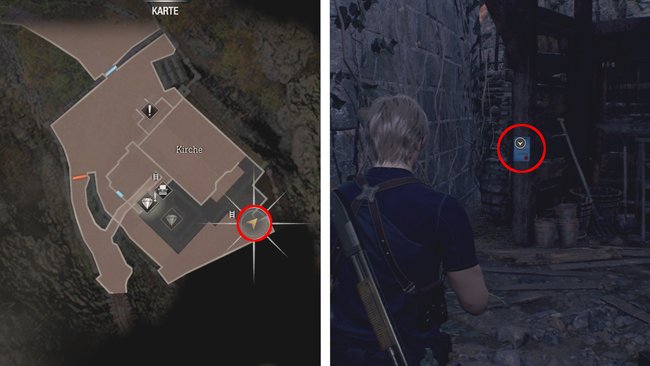 Find and destroy coats of arms on the graves
For the mission you have to find a graveyard first. Go back to the area in front of the church. There are countless tombstones with various coats of arms on them. Since you know they are twin tombs, this gives you a better indication of the correct tomb.
We also show you the grave you are looking for in the following video:
Look for two tombstones next to each other that bear the same coat of arms. There is only one of these in the cemetery. We have marked the exact location on the map below: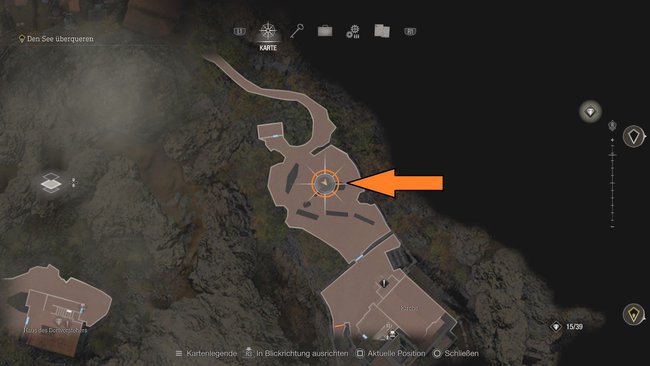 To conserve ammo on your guns, equip your knife and stab both crests out of the tombstonesto complete the job successfully.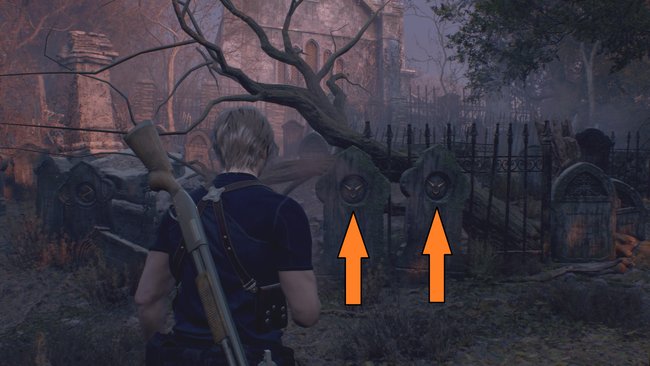 A corresponding message at the top right of the screen also confirms the completion of the order. Now all you have to do to get your reward in the form of two Spinels is to go to the nearest trader location. Talk to the merchant to successfully complete another of the contracts in Resident Evil 4 Remake.
Don't want to miss any more news about technology, games and pop culture? No current tests and guides? Then follow us
Facebook
or Twitter.