Fix Disney+ Error Code 83 – walkthroughs gameandnews
If the error code 83 on Disney + ruins your cozy streaming evening, there can be various reasons. Here we show you what you can do in this case.
Error code 83 appears with the following message:
"Something went wrong. Please try again. If the issue persists, visit the Disney+ Help Center (Error Code 83)."
Error Code 83 can appear for various reasons. The user has to differentiate between whether Disney Plus was already running correctly on the device on which the error code appears or not.
Basic Tips
Error code 83 can appear, among other things, if a device or the app does not have access to the internet or the Disney servers are overloaded. To rule out such problems, you should first try the following:
Checks whether other Internet applications are working on the device (browser, other streaming service, etc.).
Restart the device and see if the error code 83 is still displayed.
If possible: Try to use Disney Plus with your account data on another device (laptop, tablet, smart TV, etc.)
If you're seeing error code 83 on multiple devices, it's very likely that Disney+ is having issues with the servers. In this case you can also raise your suspicion alleerrors.de check and specify.
Error code 83 on a new device
If you are launching Disney+ on a device for the first time and immediately receive the error code 83, it is very possible that your device is not compatible with Disney Plus.
Here you can find out on which devices and from which operating system version the Disney+ app works: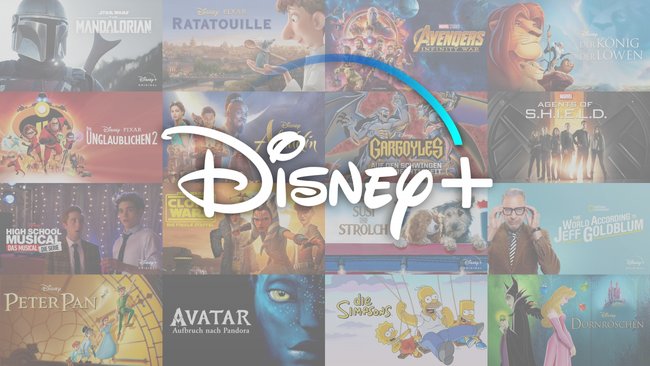 Error code 83 on compatible devices
If Disney+ was previously running fine on your device and now you're suddenly getting error code 83 and none of the above errors apply, here's what you can try:
First check whether there are updates for the app or your system and install them.
If you use the app on Android or Android-based operating systems, clearing the app cache can also help. You can find out how this works in the video:
A complete uninstallation and reinstallation of the app can also fix the error.
If all the tricks don't work and you're still getting Error Code 83 when accessing Disney Plus, you'll have to contact customer support for better or worse. The support is available daily from 08:00-24:00 as live chat or call service via the Help Center possible.
Don't want to miss any more news about technology, games and pop culture? No current tests and guides? Then follow us
Facebook
or Twitter.