The PlayStation 5 is on many wish lists and is a real upgrade for gamers. The console is now even available, but for streamer MontanaBlack it's a real flop.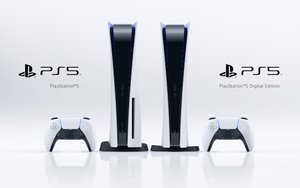 PlayStation 5: Totally useless for MontanaBlack
The latest Sony console boasts numerous technical advances in contrast to the PlayStation 4 and the even older devices. Especially the new one SSD and the DualSense controller take the product to a whole new level for many.
For some, however, that is not enough. For streamers MontanaBlack was the console the biggest bad buy of the last year. At the beginning of February he vented about the topic on Instagram. For him, the PS5 is the biggest, useless technical thing that he has bought in the last 1.5 to 2 years. The product would have been so hyped, but in his perception it was a total flop (source: ingame).
Why the console is such a flop for him however, he does not explain. The streamer who has a PlayStation 4 built into their PC might not need the jump in performance. Maybe it's too inconvenient to switch on an extra console – we can only guess here.
How fast is the PS5 SSD really in direct comparison to the PS4 Pro? We compared the loading times:
PlayStation 5: If you want one, you can get one
In recent years, the console has been sold out almost everywhere and constantly. In the meantime, the situation has eased, so the console is, for example, on Amazon (view now on Amazon) and PlayStation Direct available – now even with two DualSense controllers for twice the fun.
While many fans of the console are excited to now be able to call it their own, there are some individuals who suffer from the offering. Numerous scalpers who wanted to make big money trading the rare PlayStation 5 are now stuck with them and have ended up making a loss.