An almost forgotten horror game is currently celebrating a surprising comeback in the Xbox charts thanks to a mega discount. Resident Evil: Operation Raccoon City currently costs only 3.99 euros in the Microsoft Store and thus enters the bestseller list.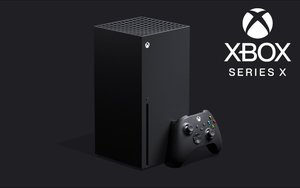 2012 was an eventful year for Resident Evil fans – within 12 months it has been released three games in the series. Resident Evil: Revelations, Resident Evil 6 and Resident Evil: Operation Raccoon City. You can now grab the latter in the Xbox store at the absolute best price. The horror game is currently reduced to 3.99 euros.
Xbox: Resident Evil Operation Raccoon City greatly reduced
Resident Evil: Operation Raccoon City deviates from the series' trademark survival horror and instead focuses on squad-based third-person shooter gameplay. You take over mercenaries who work for the Umbrella Corporation and destroy evidence should. You must defend yourself against hordes of infected and hostile government agents. You have a total of 12 playable characters at your disposal, the game has both a single player and a multiplayer mode.
Check out the Resident Evil: Operation Raccoon City trailer below:
While the game didn't receive rave reviews when it was released, it did sell fairly well. If you're curious about one of the more obscure games in the Resident Evil series, you can check out Operation Raccoon City now for only 3.99 euros instead of 19.99 euros in the Xbox store and save a whopping 80 percent. The offer is valid until March 20, 2023.
Even more Resident Evil deals in the Xbox store
Resident Evil: Operation Raccoon City is heading towards the top 10 in the Xbox charts. But if you prefer classic Resident Evil gameplay, you can find it on the platform other games in the series are currently also heavily reduced. Among other things, you can grab the two remakes Resident Evil 2 and Resident Evil 3 in the Raccoon City Bundle for only 14.99 euros instead of 59.99 euros. (Source: Xbox)
As you battle zombies, Xbox must continue to battle PlayStation:
Don't want to miss any more news about technology, games and pop culture? No current tests and guides? Then follow us
Facebook
or Twitter.