Former RBB boss wants princely pension gameandnews
She was fired without notice at RBB, now Patricia Schlesinger wants to sue for a sum of 22,700 euros per month. That's more than former Chancellor Angela Merkel receives. After all, she wants to forego a severance payment.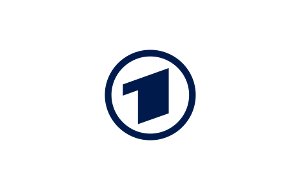 Fired RBB director wants 22,700 euros a month
After being dismissed without notice, Patricia Schlesinger is suing her former employer, Rundfunk Berlin-Brandenburg (RBB). As a spokeswoman for the Berlin Regional Court has confirmed, Schlesinger is demanding a pension "on the basis of a terminated employment relationship". That should be amount to 22,700 euros per monthwhich is 81 percent of their last base salary (source: Business Insider).
According to her lawyer, it would be "completely excessive" if Schlesinger did not receive a pension after 30 years of working for RBB – even if the "fabricated allegations" against them would be right. A pension is a payment that is made by the previous employer after the end of an employment relationship until retirement.
Should Schlesinger and her lawyer prevail in court with their claim, then the former RBB director would get one higher pension than Angela Merkel. The former Chancellor will receive a pension of around 15,000 euros. For a total of 22,700 euros per month, a single household in Germany has to spend a little more than 103 years in broadcasting fees.
All this is paid for with the broadcasting fee:
Schlesinger: Pension, but no severance pay
On a separate severance payment Schlesinger apparently wants to do without. According to her lawyer, she is concerned with the company pension, which should be "completely taken away" from her.
Schlesinger was dismissed as director in August 2022 after allegations of nepotism and waste were substantiated. Among other things, expenses are said to have been wrongly billed. She was also criticized Audi A8 with massage seats worth 145,000 euros, which she is said to have used for private purposes, including a chauffeur service.
Don't want to miss any more news about technology, games and pop culture? No current tests and guides? Then follow us
Facebook
or Twitter.