Free credit card with €45 bonus including Google & Apple Pay gameandnews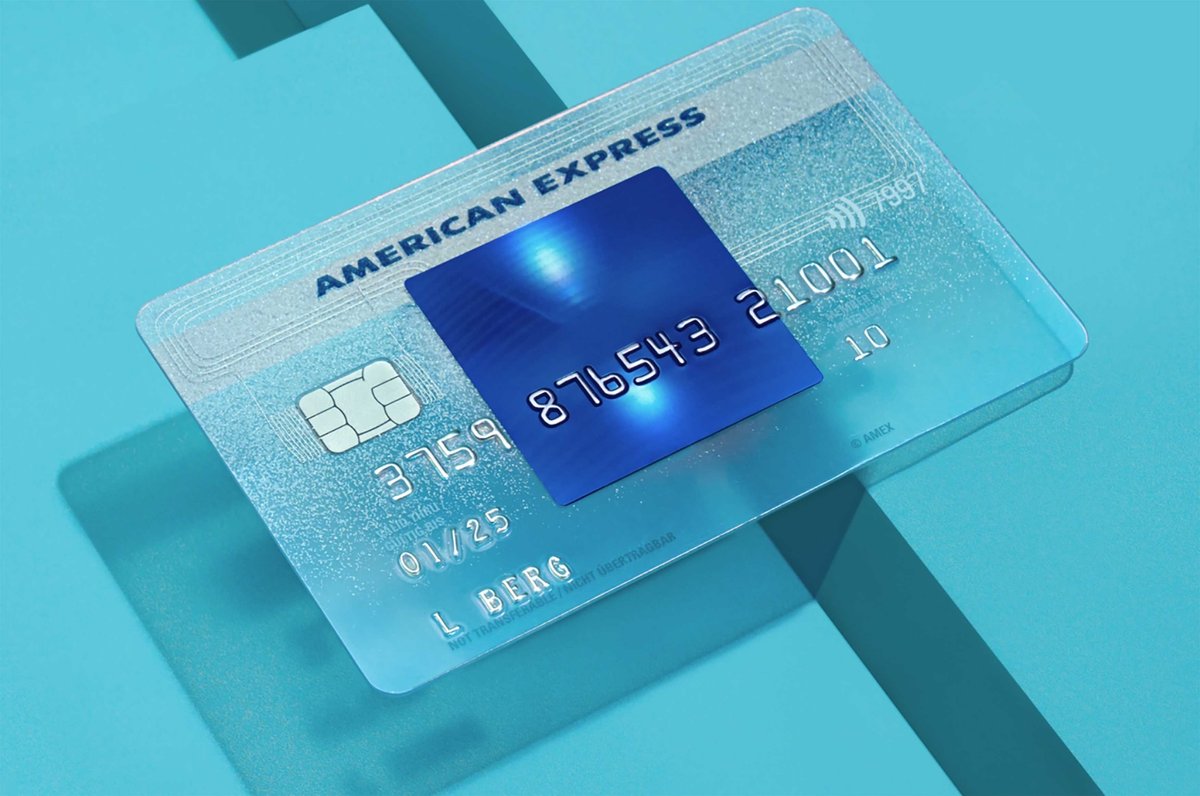 If you intend to set up contactless payment with Google Pay or Apple Pay but don't yet have a suitable credit card, American Express has a good offer for you. The free Amex Blue credit card for new customers is currently offered with a starting balance of up to 45 euros. We have all the details for you.
American Express Blue: Free credit card with €45 bonus
If your looking for one free credit card are, with which you can easily contactless and via Google Pay & Apple Pay you should take a closer look at what American Express has to offer. Currently there is Amex Blue credit card including a starting credit of 45 euros (See offer at American Express).
The amount of the starting credit depends on that Achieving certain sales within the first six months of activating the credit card. You will receive a first partial credit of 7.50 euros from a turnover of 100 euros. For every additional 100 euros you spend, you will receive a further 7.50 euros – until the maximum starting balance of 45 euros is reached. So you have to spend a total of 600 euros on the credit card to get the full 45 euros starting credit.
Amex Blue Credit Card: Check out the offer
The annual fee for the Amex Blue is permanently eliminated. In addition, you do not need to open an additional checking account: simply connect the credit card account to your existing account. The expenses are interest-free with a payment term of up to 30 days and the credit card is Apple Pay-compatible. With the app, you can keep an eye on your transactions in real time at all times, you can block and unblock the card immediately in an emergency and record several cards in it at the same time.
Amex Blue: These are the pros and cons of the free credit card
The Amex Blue has some advantages, but also some disadvantages. Below we list the details of the free credit card for you.
Advantages
Disadvantages

The annual fee is waived
No extra checking account needed
45 euros start credits, Initial balance
Contactless payment in the euro zone free of charge
Google & Apple Pay-capable
Useful app for clear administration included
1 additional card free of charge

Withdraw money: It will 4 percent of the amount
and at least 5 euros due
Fall when withdrawing cash from foreign currency
once again 2 percent fees at
In order to be able to participate in the rewards program, you have to pay an extra 30 euros per year
Amex Blue Credit Card: Check out the offer
Is the American Express Amex Blue credit card worth it?
If you're just looking for a credit card that you can use for contactless payments in the EU, it's worth it AmexBlue just because of that 45 euros starting credit. If you are looking for a VISA card that you can use to pay and withdraw cash abroad for free, the Barclaycard credit card would be something for you.
Don't want to miss any more news about technology, games and pop culture? No current tests and guides? Then follow us
Facebook
or Twitter.