With the release of the long-awaited horror shooter Redfall fast approaching, Arkane Studios is busy polishing the finishing touches. After the recent fan outcry, the developer now wants to take a closer look at the hated forced online feature.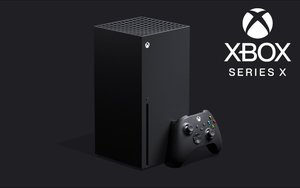 Update from March 23, 2023:
In February, the news caused a stir that the upcoming Xbox shooter Redfall requires a constant internet connection would. This news was not well received by the community and although nothing has changed for the time being, game director Harvey Smith has now commented on it and stated in an interview with Eurogamer that the developer wanted to double-check the necessity of the feature.
Smith said he understands that there are many gamers with unreliable internet connections and that being forced online is unpopular. He promised that the team itself want to devote more time to the feature despite the late stage of development – but he couldn't promise anything. So fans can only hope that Arkane Studios will find a way to solve the problem shortly before release. (Source: Eurogamer)
Original message from February 2, 2023:
Redfall: Horror shooter relies on online coercion
Along with Starfield, Redfall is one of the biggest Xbox hopes for 2023. The co-op horror shooter from developer Arkane Studios has built up some hype with the gameplay shown so far, but a new feature is now pissing off many fans: a note in the official Bethesda FAQ confirmed that the shooter itself in single player mode An internet connection is required – you cannot play the game without an active connection. (Source: bethesda)
Check out the gameplay trailer for Redfall here:
Xbox community disappointed in shooter hope
The decision to require a constant internet connection for games even in single-player mode has caused great resentment in other games in the past. Also at Redfall show up Gamers on Reddit far from enthusiastic – the Xbox shooter seems to have shot itself in the foot before the release.
After the shooter caused a stir at its presentation at the end of January and the Release date finally officially on May 2nd has been set, the online compulsion is now noticeably dampening the enthusiasm of many fans.
"This is really the last. I love Arkane games, I think I've bought almost all of them. But I won't buy Redfall. Too bad, because Arkane is really quite underestimated. Prey was one of my favorite games of the last decade." (Reddit user levian_durai)
"You can still play Arx Fatalis from Arkane Studios offline, 21 years later. Will we still be able to play Redfall in 2044? Or will Microsoft simply shut down the servers if the game doesn't perform as desired?" (Reddit user GreedyMushroom3737)
"Oh dear, I'm definitely not going to buy it with that. I never really understood how bad online compulsion was until my internet went down for a week and I couldn't play half of my games. Online games are not for me." (Reddit user majorblack98)
Redfall isn't the only fuss Xbox has to deal with right now – Microsoft is also facing the wrath of some politicians:
Don't want to miss any more news about technology, games and pop culture? No current tests and guides? Then follow us
Facebook
or Twitter.