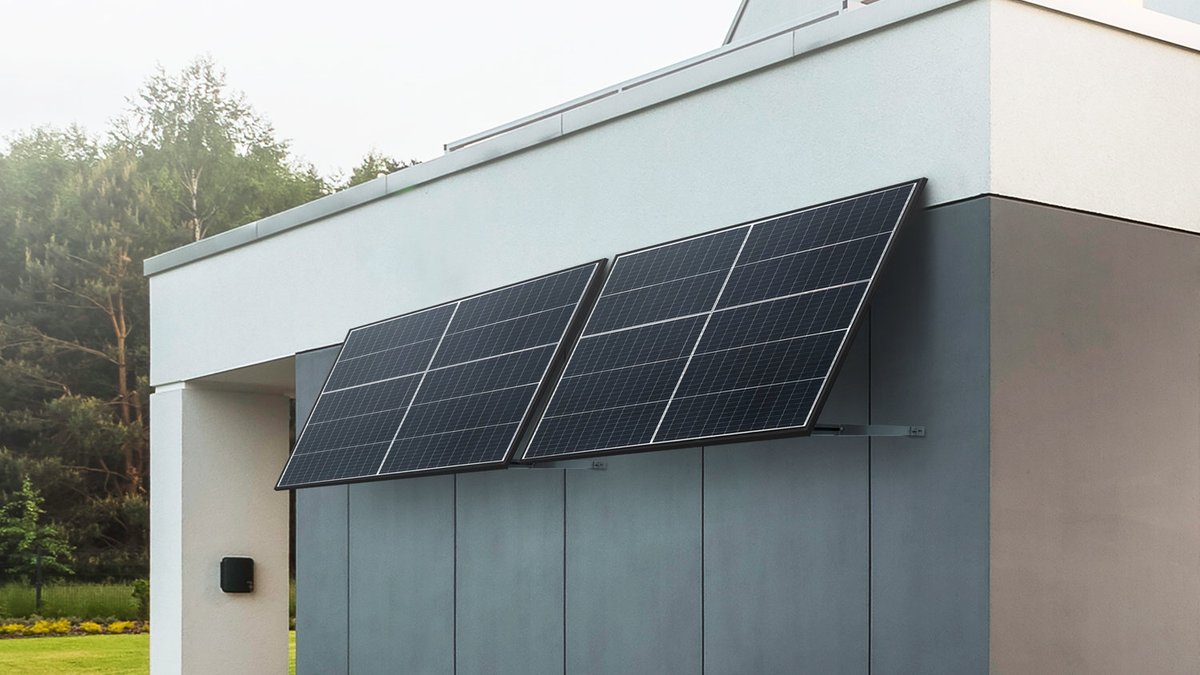 If you currently want to buy a balcony power plant, then you are faced with the question of whether you should strike now or wait until a new regulation is confirmed and you have more power available. With Priwatt, a German company takes this question off your hands.
Balcony power plant with updateable inverter
Balcony power plants with an output of 600 watts are currently permitted in Germany. However, it is said that the power will soon be increased to 800 watts, as is the case in the rest of Europe. If you don't want to wait and still want to be on the safe side, then you should take a look at Priwatt. The German company has officially announced that every set sold there has an updateable inverter.
So that means for you: You buy a balcony power plant from Priwatt, which is currently limited to 600 watts. When the new regulation with 800 watts comes about, you will receive a software update for the inverter and can get 800 watts from there. Specifically, the provider's website says:
"The balcony power station complete sets from priwatt also offer you a unique advantage: With the updateable inverter you comply with the current feed-in regulations of 600 watts, but you can increase your output power to 800 watts via WLAN with an over-the-air update as soon as the de minimis limit is introduced in Germany." (Source: Priwatt)
This is what you need to know about balcony power plants:
Is it worth buying a Priwatt balcony power plant?
If you want it to be particularly simple and future-proof, then yes. You not only get the solar cells, the inverter and cable, but also the right brackets for a wide variety of locations. Plus, you have the upgrade guarantee and the company will help you sign up. So basically an all-round carefree package. But you have to do that with a classic Balcony power plant with two solar cells pay about 900 euros.
In comparison, other complete sets with 600 watts are currently available from 500 euros. But then without a bracket and you still need some cables. So here you have to decide whether you want to spend a little more money and have it much easier.