God of War Ragnarok was supposed to start with a shock gameandnews
The story of God of War Ragnarök was originally intended to be very different. The makers have now revealed this in an interview. We summarize the biggest changes for you.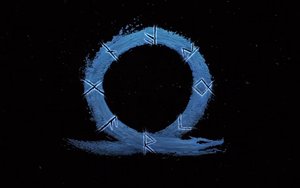 Languages:German English
Platforms:PlayStation 4, PlayStation 5
A completely different God of War Ragnarok
Before we get into the topic: If you are sensitive to spoilers and want to play God of War Ragnarök in the future, you should stop reading at this point. The following text contains only minimal spoilers for the beginning of the gamebut better safe than sorry.
In a developer interview, the authors of God of War Ragnarök revealed that the story of the action blockbuster was originally planned very differently. So Kratos should die within the first hour. Killed by Thor and his magical hammer Mjölnir.
The confrontation of the two giants also made it into the game. Only Kratos survives the confrontation in the finished game.
This would have made Atreus the hero of the game
But how would the story have continued after Kratos died? The authors have an answer for that, too. In this version of the game there would have been a time jump of 20 years and the player would not have played Kratos but an adult Atreus.
This would have opened up in the course of the action, to bring his father back from literal hell. Does that sound familiar to you?
So, Kratos already died in the first God of War for the PlayStation 2 and then had to fight his way back to life.
This is also the main reason why the game director of God of War Ragnarök quickly threw that idea overboard – although it would certainly have been interesting to play an older Atreus.
By the way, if you are wondering after Ragnarök how the story of the series could continue, then the following article is worth a click. There we go into the wishes of the fans and first hints:
Don't want to miss any more news about technology, games and pop culture? No current tests and guides? Then follow us
Facebook
or Twitter.