H-Bike instead of E-Bike: Chinese manufacturer presents hydrogen bike gameandnews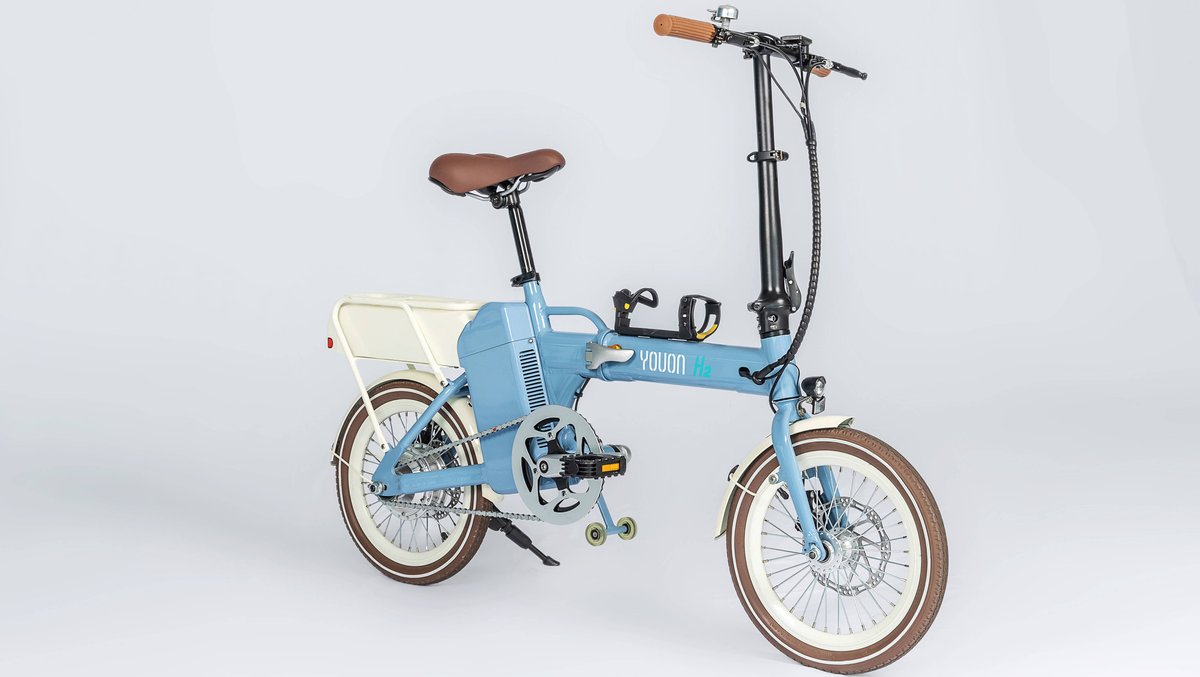 The Chinese manufacturer Youon has presented a hydrogen-powered bicycle as a prototype. Up to 200,000 copies are to be produced per year. Unlike existing H-Bikes, the Chinese version can be folded in the middle to save space.
Youon presents hydrogen folding bike
The Chinese bicycle manufacturer Youon has the Prototypes of a special hydrogen bike shown. It is probably the first bike of this type that can also be folded in the middle. In this way, the H-Bike can be stowed away to save space or taken with you on the bus and train more easily.
Youon is still holding back on the details of the equipment. So far, it is basically only known that the H-Bike for a Top speed of 24 km/h should take care of. The performance of the hydrogen fuel cell and how long the range will be has not yet been made public during the first presentation. The price was not given either.
The manufacturer is convinced of the concept, as a look at the planned quantities makes clear. Currently, one should be able to produce 50,000 units per year. By 2025, Youon wants to increase production capacity so that up to 200,000 hydrogen folding bikes can run off the assembly line (source: eBike News).
As a Advantage of hydrogen bikes the charging time applies, which should be significantly less than that of conventional e-bikes. H-bikes could also be ahead in the future when it comes to the maximum possible range.
Cars are already ahead when it comes to hydrogen:
Hydrogen bicycles: no breakthrough so far
Hydrogen-powered bicycles have been tested for a number of years, so far the commercial breakthrough but not yet achieved. In addition to technical difficulties, the manufacturers are also faced with a space and weight problem, which is much more important for bicycles – unlike for cars.
Don't want to miss any more news about technology, games and pop culture? No current tests and guides? Then follow us
Facebook
or Twitter.