A bitter pill for Nintendo. The developers of the well-known and popular emulator Dolphin have announced that they will also make their program available via Steam in summer 2023. The software is used to emulate so-called ROMs of Gamecube and Wii games.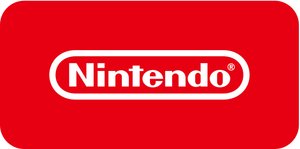 Dolphin Emulator coming soon via Steam
Emulators are particularly popular on the PC. They are often used in combination with single-board computers such as the Raspberry Pi to create a kind of console hub for retro games at low cost. Such software is a thorn in Nintendo's side in particularsince the corresponding ROMs for games are sometimes downloaded illegally from the Internet by users.
The company's management team must have been all the more alert after this announcement: The well-known Dolphin emulator, which is used by fans to play Gamecube and Wii games on the PC, has announced that the software will be available via Steam in the second quarter of 2023. Good to know: So far it has not been possible to play Gamecube or Wii games on Nintendo's current handheld console, the Switch – after all, there is still no Virtual Console.
PC gamers could easily download and install the program from the in-house website, but this should make installing and using the popular emulator even easier, especially for owners of the Steam Deck. In addition, PC players can also benefit from an installation via Steam. Finally, the software updates itself automatically via Steam.
Watch Nintendo Switch Online with access to NES and SNES classics on Amazon
Nintendo abhors emulators and makes no secret of it
Every Nintendo fan should be aware that Nintendo is strictly against the use of emulators and ROMs. The company does not hide its position on this topic either. Anyone take a look at the official Australian website of Nintendo throws, find the following section there:
"It is illegal to download a Nintendo ROM from the Internetregardless of whether you own an original copy of the game or not.

Although Australian copyright law now allows limited 'format shifting' of certain copyrighted materials for personal and domestic use, this right does not permit video games to be copied into another format. (…)

Ask: Those who make Nintendo emulators and Nintendo ROMs help publishers by making available old games that are no longer sold by the copyright holder. This doesn't hurt anyone and allows players to play old favorite games. Where is the problem?

Answer: The problem is that it's illegal. Game copyrights and trademarks are company assets. Having these legacy titles widely available undermines the value of that intellectual property and is detrimental to the rights holder. (…) As the copyright holder and creator of such famous characters, only Nintendo has the right to benefit from such valuable goods."
Incidentally, emulation should not be confused with simulation and virtualization. What distinguishes these terms from each other, we explain to you in the article:
Whether Nintendo will ever change its stance on the subject remains to be seen – but we dare doubt it.
Don't want to miss any more news about technology, games and pop culture? No current tests and guides? Then follow us
Facebook
or Twitter.