Hogwarts Legacy – Change Spell Sets & Equip More Spells gameandnews
In Hogwarts Legacy you can expand your spell sets and equip more than 4 spells at the same time. At the beginning you can only switch between a few spells. Here you can find out how you can unlock more slots for magic and equip more spells at the same time.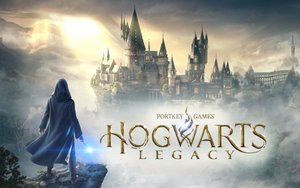 Languages:German English
Platforms:Windows PC, Xbox One, PlayStation 4, PlayStation 5, Xbox Series X
Change and equip spell sets
In addition to the basic spells, Hogwarts Legacy mainly contains the special spells that you can use via the Spell Set at the bottom right of the screen triggers. You hold down the R2/RT button and then trigger the corresponding magic spells with the four gamepad buttons. On the PC you can use the number keys to trigger and switch through the various spells.
If you want to switch and reassign spells, press the right directional button on the D-Pad (the T button on PC). This will take you to an overview screen with all your spells.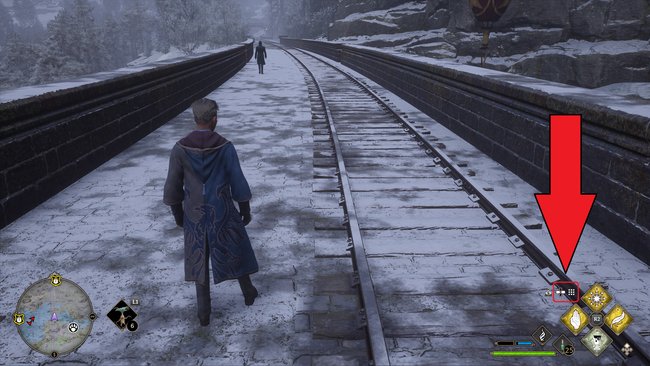 From here, hover the cursor over the spell you want to equip and hold the R2/RT button to assign. For the exact position, press the corresponding button on the gamepad to complete the assignment.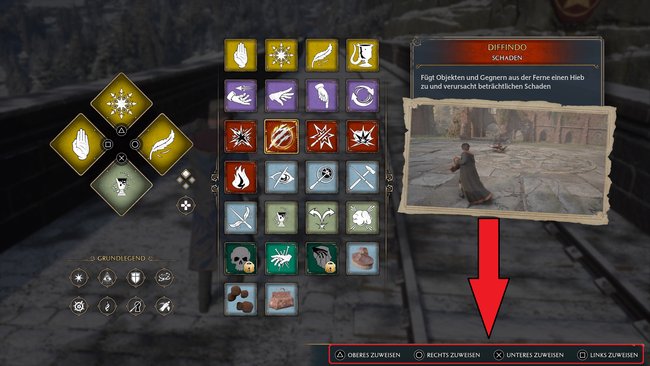 Equip more than 4 spells at once
Unfortunately, at the beginning you can only equip four spells at a time. So you have to constantly decide which magic you want to use primarily. However, as you progress through the game, you can unlock more sets of spells and equip up to 16 spells at once, which you can cycle through fluently.
For that, however, you must first Unlock talent mechanics in game. This happens automatically during the main missions after you reach level 5 and discover the map chamber. Depending on how you play, you need 2-4 hours if you only follow the main missions.
With the main talents you can here the Unlock the Spells Knowledge I, Spells Knowledge II and Spells Knowledge III talents. Each talent unlocks another magic set that you can use freely. Note that you will only unlock Spellcraft III after reaching level 16.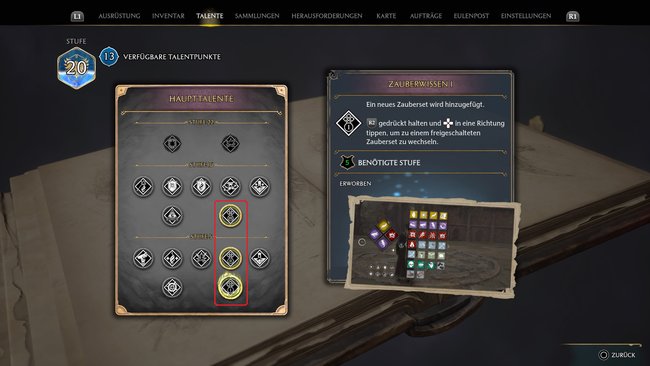 On the console versions, you can then switch between different spell sets by holding the R2/RT button and pressing the D-Pad buttons.
Don't want to miss any more news about technology, games and pop culture? No current tests and guides? Then follow us
Facebook
or Twitter.