Hogwarts Legacy – Unicorn Locations gameandnews
The unicorn is one of the rarest magical beasts in Hogwarts Legacy, and before you can find and capture it yourself, you must meet certain requirements. We'll show you the unicorn locality that you unlock through the quest "The Unique Unicorn".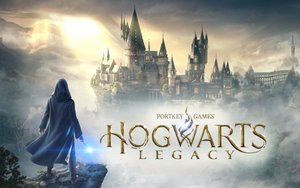 Languages:German English
Platforms:Windows PC, Xbox One, PlayStation 4, PlayStation 5, Xbox Series X
Start the Unique Unicorn quest
To unlock the unicorn as a magical animal, you must first follow the main missions for a while. Because only after the 40th main mission "Trial of Niamh Fitzgerals" is the side mission "The Unique Unicorn" unlocked in Hogsmeade.
In the northeast of Hogsmeade you can talk to Betty Bugbrooke, who misses her unicorn Hazel.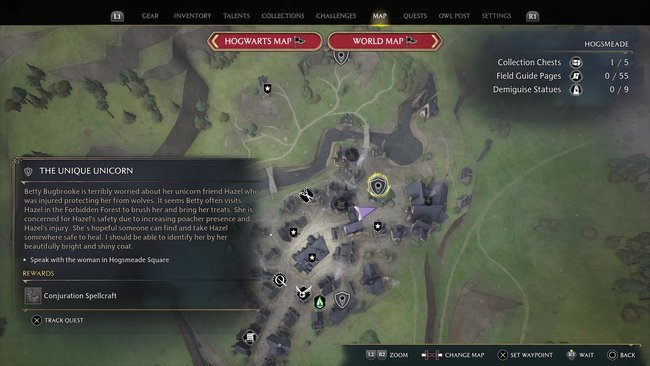 Find and catch unicorns
After talking to Betty, a will appear Den for unicorns further north in the Forbidden Forest. Just follow the quest marker and go there. From this point on, this building is already permanently available and you can always catch unicorns here.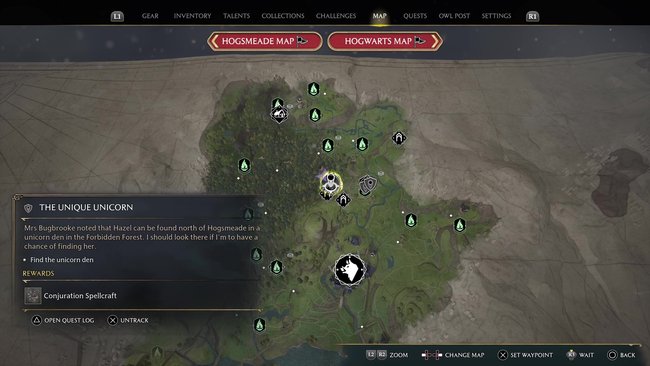 You can catch unicorns with your snap sack just like any other animal creature. However, a normal unicorn is not enough to complete the quest, you have to "Hazel the Unicorn" Keeping an eye out.
To make it easier for you, use one invisibility potion or the magic spell disillusionment, so Hazel and other unicorns don't spot you when you approach. That way you can catch them easier. Once you've caught Hazel, talk to Betty again in Hogsmeade to successfully complete the quest.
Like all other beasts, you can breeding unicornsto have cute unicorn offspring. Alternatively you can sell unicornsto earn 120 gold pieces per copy.
Don't want to miss any more news about technology, games and pop culture? No current tests and guides? Then follow us
Facebook
or Twitter.