The horror hit, which has been dominating the PlayStation charts for weeks, is now even more attractive for fans: PS Plus members can currently dust off the PS4 masterpiece The Last of Us 2 for less than 10 euros.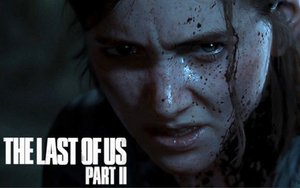 Languages:German English
release:06/19/2020
Platforms:PlayStation 4
With The Last of Us 2, developer Naughty Dog has both one of the most ambitious as well as controversial sequels created in video game history. Almost 3 years after its release, the survival horror game is still on everyone's lips and has been at the top of the PlayStation charts for a while – the successful HBO series and the new discount of up to 76 percent should make the PS4 Make blockbusters even more popular.
The Last of Us 2 heavily discounted on PlayStation Store
In The Last of Us 2, you return as Ellie to the zombie-infested world of the first game and follow an intense story that the relentless cycle of violence and revenge traced. With its superb graphics, challenging gameplay and heart-pounding, heart-pounding storyline, The Last of Us 2 set new standards on PS4 that continue to impress on PS5.
Check out the launch trailer for The Last of Us 2 here:
The Last of Us 2 is currently reduced by 38 percent in price in the PlayStation Store – and PS Plus subscribers save an additional 38 percent on top of that. With a subscription you get the game thus already for 9.59 euros. Without a PS Plus membership, you pay 24.79 euros instead of 39.99 euros. The discount is valid until March 2, 2023.
Check out The Last of Us 2 on PlayStation Store!
Survival horror on PS4: Fan favorite finds new audience
The current popularity of The Last of Us 2 undoubtedly has several reasons that go beyond the hefty discount: In addition to the outstanding quality of the games, the recently released PS5 version of the first game should also have aroused the curiosity of many fans. Sony should also be particularly pleased about the success of the brand new HBO series. So far, the intensive film adaptation has been convincing across the board and has certainly brought the franchise some new fans.
With the remake of Dead Space you can play another horror highlight on the PS5 – and the DualSense controller improves your gaming experience:
Don't want to miss any more news about technology, games and pop culture? No current tests and guides? Then follow us
Facebook
or Twitter.