Huawei adopts new iPhone function – which Apple previously copied itself gameandnews
Huawei is said to offer a function for upcoming cell phones that is already known from the iPhone 14 Pro (Max). However, it is not really a copy, in fact it was a sub-brand of the Chinese manufacturer that was the first to offer a Dynamic Island – even years before Apple.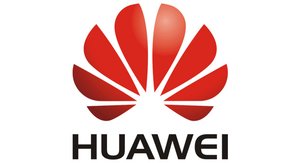 Huawei Nova 11 with Dynamic Island
The Nova 11 series from Huawei is reported to have what Apple calls Dynamic Island. The front camera and other sensors of the mobile phone are surrounded by various functions and information (source: Huawei Central). These are not always visible, but are only displayed when they are relevant to the user. This can be incoming calls or a running timer.
Apple introduced the Dynamic Island with the iPhone 14 Pro (Max), with the iPhone 15 it should be available for all models. In addition to Apple, Huawei has now apparently also taken a liking to such a dynamic island – but who actually copied whom here?
It is certain that one Huawei's former sub-brand introduced the concept back in late 2018 has (source: gizguide). With the Honor View 20 smartphone, the front camera with additional information was used for the first time, albeit with less scope than the iPhone 14 Pro (Max). Although Honor is no longer part of the Chinese group and is run as an independent manufacturer, it is not a brazen Apple copy by Huawei.
How the Dynamic Island works on the iPhone:
Dynamic Island for all Android phones via app
Android owners don't have to wait for Huawei's Nova 11 seriesto be able to use a dynamic island. Shortly after the presentation by Apple, dynamicSpot, the first free app that imitates the functionality, appeared in the Google Play Store. Of course, the app only makes sense if the cell phone has a notch or a punch-hole camera.
Don't want to miss any more news about technology, games and pop culture? No current tests and guides? Then follow us
Facebook
or Twitter.